Shooting Sara North, Executive Chef
We walked in to King Street Pub and it was one of THE COOLEST VIBES we've found in Lubbock. As you can see from the BTS photos, it is SO ENGLISH. The whole plan behind this ad was to highlight these incredible chefs and what they do. King Street is awesome, but the kitchen, understandably so, wasn't going to accommodate any kind of production team or shooting. Our second caveat is that we wanted there to be a pretty visual and distinct difference between shoot locations. Just FYI, most kitchens in restaurants look basically the same. We decided to forego the kitchen and have the amazing Executive Chef, Sara North plate her dish at the bar, because let's face it, the bar is pretty sweet. Now that we decided on where exactly this shoot was going to take place, it was time to light it! 
To start off, we're just going to say that our Mathellini clamps and quasars did a LOT of work on this shoot. The Mathellinis are perfect for attaching lights to pretty much anything. The bottles behind the bar in King Street aren't lit practically, but we wanted light there, so we put the light there!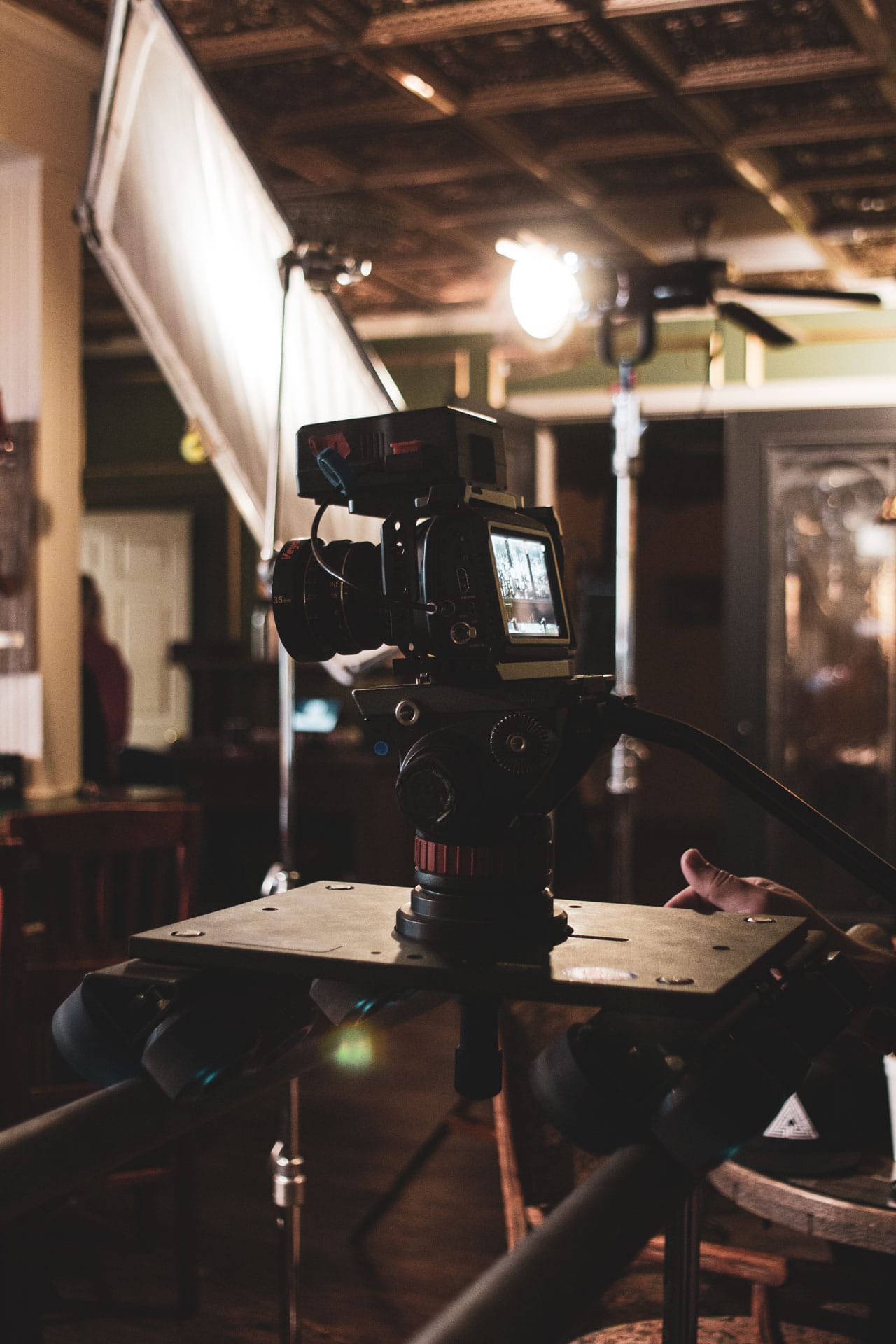 This particular shoot for the video was incredible, because it gave us the chance to work with some very unique set design and test our ability to light with an atmosphere. Be sure to check back next week for our breakdown of the shoot at the Hilton Garden Inn!