About the Hamil Bros
We're open books with a bit of redaction.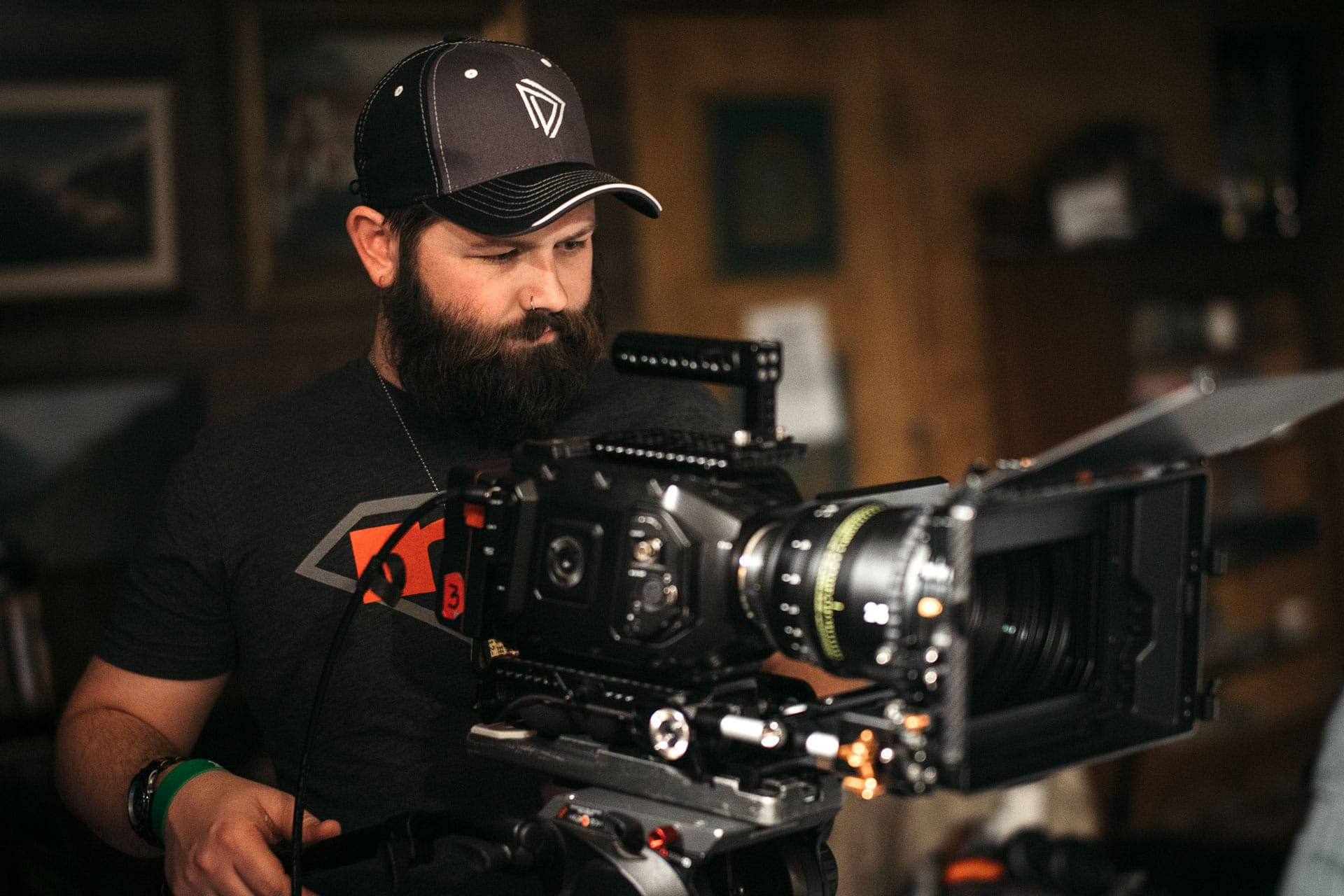 Ross Hamil
Owner/Creative DIrector
I began my video career around the age of 15 years old. Having grown up loving movies, and television shows, I didn't really know that it was a field that I would eventually end up in.
In the tenth grade, I was taking my second required year of Spanish. My teacher, Mrs. Terri Crockett, assigned our class a video project. The assignment: a "fashion show" showing the students' comprehension of the Spanish words for different articles of clothing. When she made the assignment, she took some time out of class to show examples that previous students had turned in.
I remember sitting there and thinking to myself, 'these are horrible. Doesn't anyone try to have fun with these?
They were boring and lacked any kind of imagination. It was the kind of stuff that it just seemed no one did more than they needed to just get by. Now, understand that I put in very little effort in school, but, it just wasn't my thing. But, something just clicked when I got the assignment.
While my project was, for all practical purposes, terrible, it was fun. Everyone loved it. If our information is correct, that video project was shown as an example by my teacher up until her retirement (15+ years).
Flash forward a couple years and I had convinced my parents to invest in some editing software and a whopping 120gb hard drive. Other students were hiring me to shoot and edit their projects and, at one point during my senior year, I had been hired by the softball coach to shoot a banquet video and was sent home from school until it was completed.
Over the next several years, I shot several weddings and music video projects, but, nothing serious.
In 2011, after parting ways with a band of musicians I had been playing with, I decided to reinvest in some newer equipment. I started a small wedding video business with a friend of mine. In the summer of 2011 I received a phone call from one of my high school coaches requesting my services for my high school alma mater's football team.
It was my first opportunity to finally do my video work full time. I shot football for two years alongside shooting weddings. During my time shooting football, I transitioned into shooting television commercials. I gained rapid popularity because he was offering services, especially in the realm of visual effects, that were not available in the greater West Texas area.
I have, since, parted ways with my previous associate and join forces with my brother, Jacob and rebuilt my company as Hamil Bros Studios.
My visual effects work has spread internationally and continues to be utilized in helping businesses further their brands.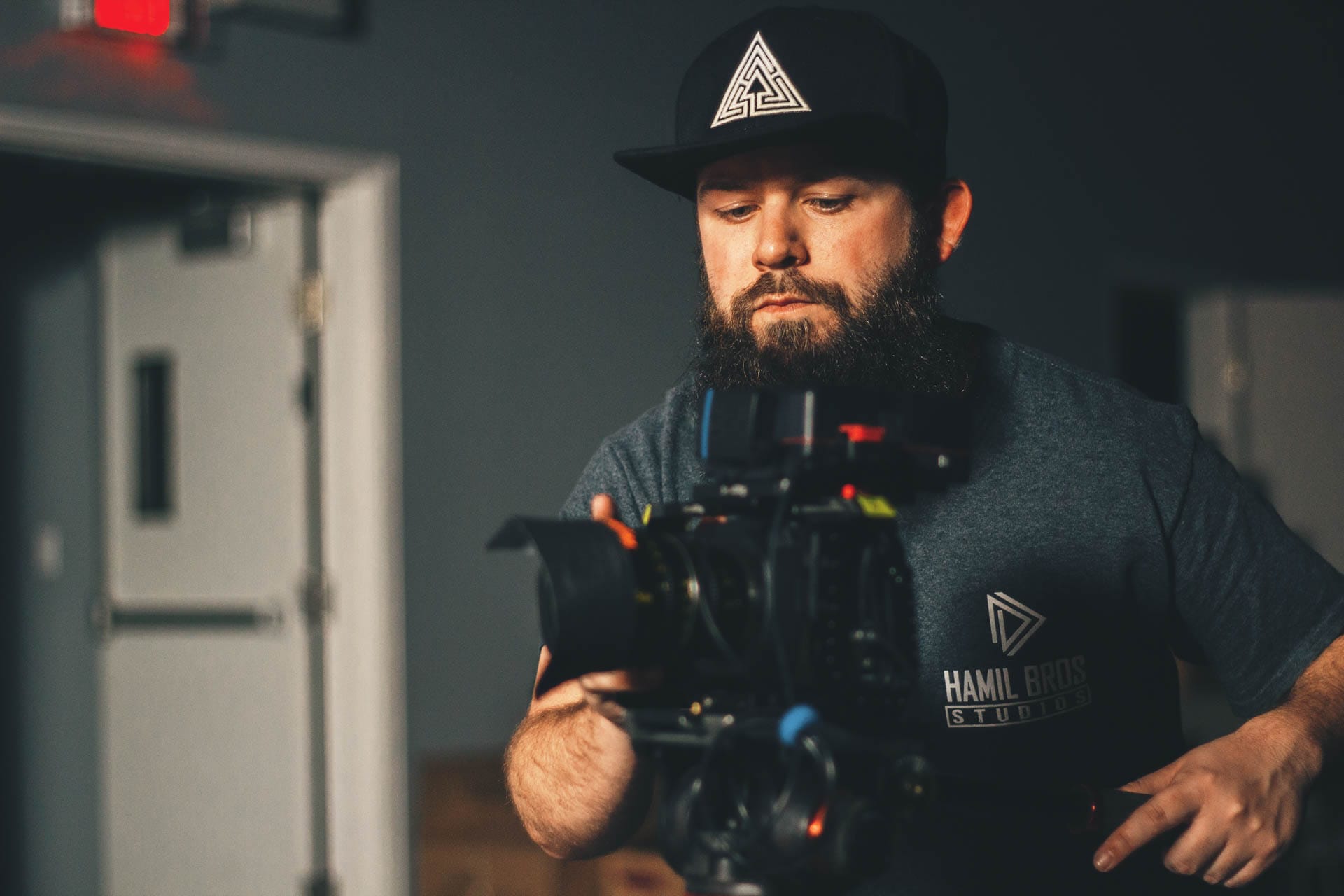 Jacob Hamil
Vice President/Asst. Director of Marketing
I grew up in Odessa, TX and, at a young age, had already acquired a love for films. A love that was passed down from my parents and grandparents. That love also accompanied a love of music. I started playing guitar around the age of 8 which was around the same time that Ross had started doing videos for Spanish projects. I wound up being "talent", a very loose term mind you, in one of his videos. After that, I was dead set on being a musician. I spent most of my high school years drawing, playing guitar, and writing songs about my "tormented" high school years. Basically, whiney music. Haha! My first job with Ross happened to be a wedding that we were booked to shoot last minute in San Antonio the weekend I was supposed to move out of my university dorms for the summer. It was pretty good money, although I still didn't have much of a desire to do video. I helped Ross on a few more shoots: high school football, a commercial for a furniture store, etc. I don't honestly remember the defining moment that I decided that production is what I wanted to do with my life, but here we are! I hope you enjoy learning a little bit about us and how we got to where we are!
Favorite films include: Skyfall, Airplane!, The Road to Perdition, Django Unchained, and The Avengers.
Favorite Tv shows include: Dexter, Sons of Anarchy, AWAKE, and Scrubs
Favorite food: Fried Chicken
Favorite Bands/musical artists: Alter Bridge, Tremonti, Shinedown, Seether, Michael Buble, John Williams, Frank Sinatra, And Melody Gardot
Favorite Directors: Frank Darabont, Sam Mendez, Christopher Nolan, Quentin Tarrantino, Steven Spielberg, and JJ Abrams.
Favorite Cinematographers: Shane Hurlbut, Roger Deakins, Janusz Kaminski, Conrad Hall, and Douglas Slocombe
Hamil Bros Studios
Lubbock, TX 79424
(806) 855-3741