Working the Burklee Hill Wine
I know you're sad because this is the last of the blog posts about our Taste of the field campaign for Milestones Park. Here's a tissue, now get over it. We'll replace your tears of fear with tears of joy when you watch these videos below! 
Burklee Hill Wines
Ross and I were really jazzed about getting to do a wine shoot finally! It was incredible. Shooting bottle products is NOT EASY. This shoot took by far the longest to nail down, because it was a LOT of guess work as to what would look the best. We finally got our look by side lighting with our two quasar crossfades. The contraption is pretty ridiculous built out of MSE grip baby c stands, arms, mathellini clamps, and flags. We actually had two different bottles and planned on transplanting the logo in post from one bottle to the other, but wound up gettin our best results out of one single bottle! These are the kinds of things you plan for when you're doing a video. Then, you get to the shoot and the rug is pulled out from under you.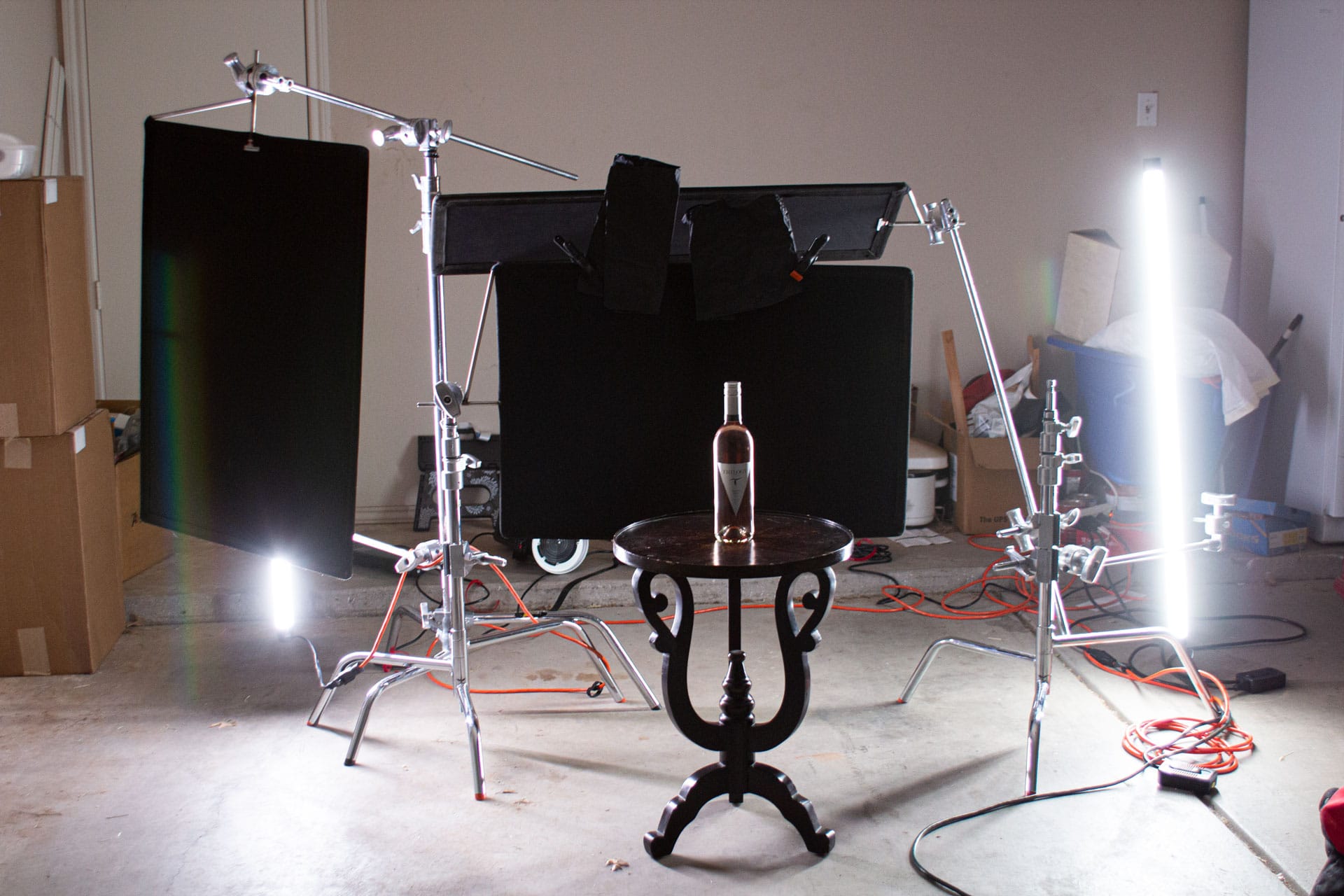 The Bottle Pour
We moved on from the bottle to the pour. Would have definitely loved to have more assets available for this, but we worked with what our budget allowed. We've already been told how we weren't supposed to use a used glass, but our time budget didn't allow for anything else. Also, we would have loved to shoot this particular shot on a flex 4K, but couldn't make it work in our time frame.
We're really happy with how the project turned out and even happier with how the event turned out! We can't wait for construction to begin on this amazing park. If you are excited about this project, you can donate to help get Milestones off the ground here! We always enjoy partnering with our friends at Alstrom Angels and giving back to the community of Lubbock / West Texas!