Albert Hall: Heal Our Land
We are so incredibly excited about this project, just like pretty much every new project we do. We've teamed up with Albert Hall to produce our second ever music video, Heal Our Land.
We have known Albert Hall for years. Specifically, I've known him since I was in Junior High as he was very involved in ministry around the Permian Basin. We ran into him quite a bit at area wide teen fellowship events. Fast forward to summer of 2015, we got re-acquainted with Albert through shooting Opportunity Camp for Unlock Ministries. We have kept up with Albert through Facebook and we are SO GLAD he reached out to us to produce this music video. 
If you're new here and don't have much experience with Hamil Bros Studios, we are glad you've come along for the ride. You may not know this, but Ross and myself have been musicians for a majority of our lives and we love to produce music as well as videos. We were recording artists before we got into video full time (barring Ross doing some video work in high school). 
Backstory to the Song
Albert told us that he was out of the country when Covid-19 hit and he was forced into 14 day quarantine upon re-entry into the country. Albert is now a youth minister in Stanton, Texas and one of his youth kids challenged him to write a song during his mandatory quarantine. According to Albert, the song didn't hit him until day 14, but when it hit, it flowed like milk and honey. As you can hear in lyrics, the song is centered around the Lord's Prayer and it's a POWERFUL music piece.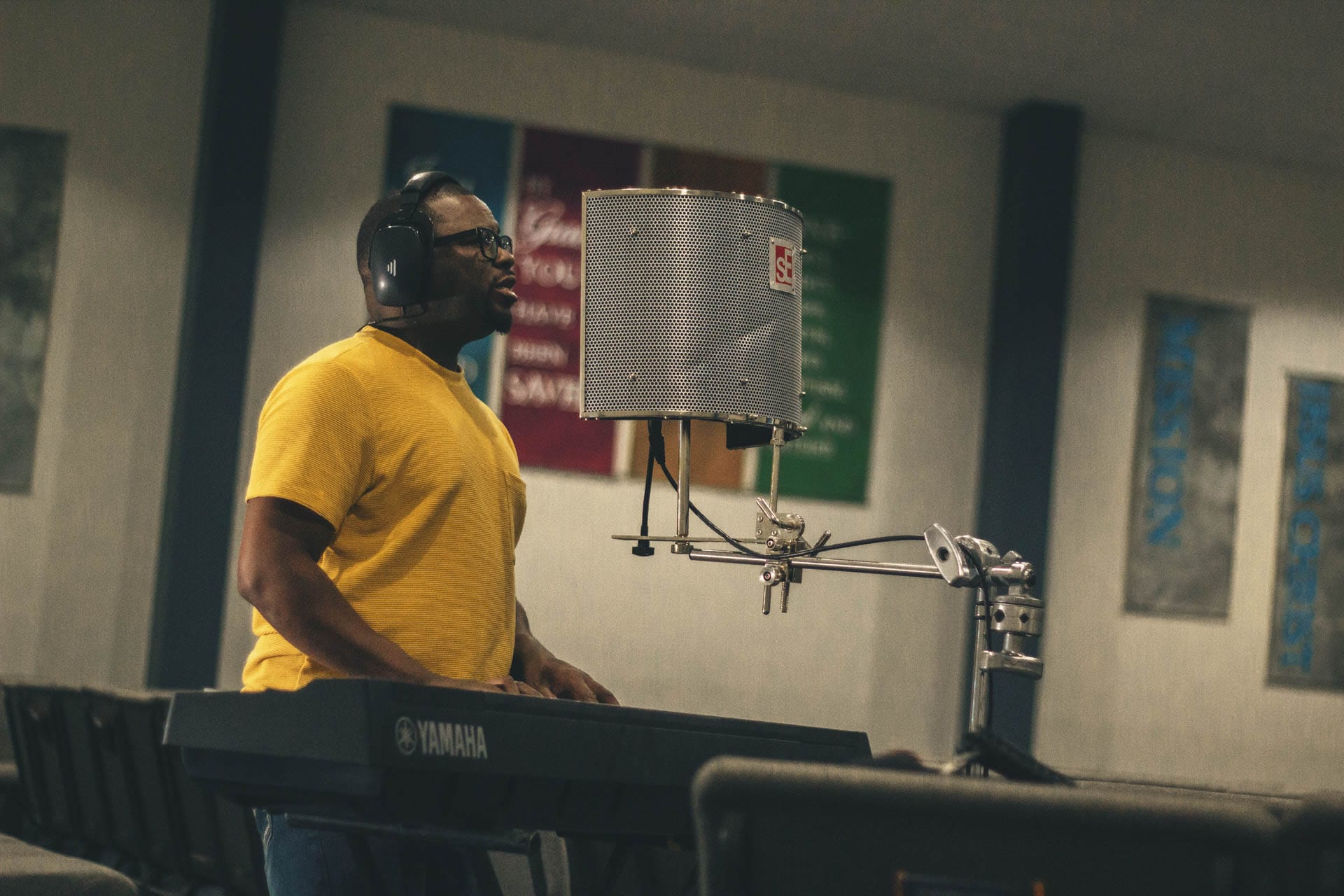 How did we pull it off?
Albert showed up to Raintree Christian Church (our location) with his keyboard and sustain pedal. He didn't need anything else.  I began setting up the cameras and lights while Ross tackled recording the audio for Albert's performance. I figured I'd have at least an hour to get lights set while they were recording, but ole "one take" Albert had the song completely done in one go. There went my hour of setting up! Ross pulled me into the worship center so I could hear the song which would definitely impact our setup. Isn't it INCREDIBLE? I sat there, nearly crying, listening to the song. I knew it was going to be a great shoot.

We got our lighting set for our master wide takes and managed 3 cameras on nearly every take. Take one was our Master Wide Tripod, Master Wide Dana Dolly, and our Tight On Hands Tripod shot.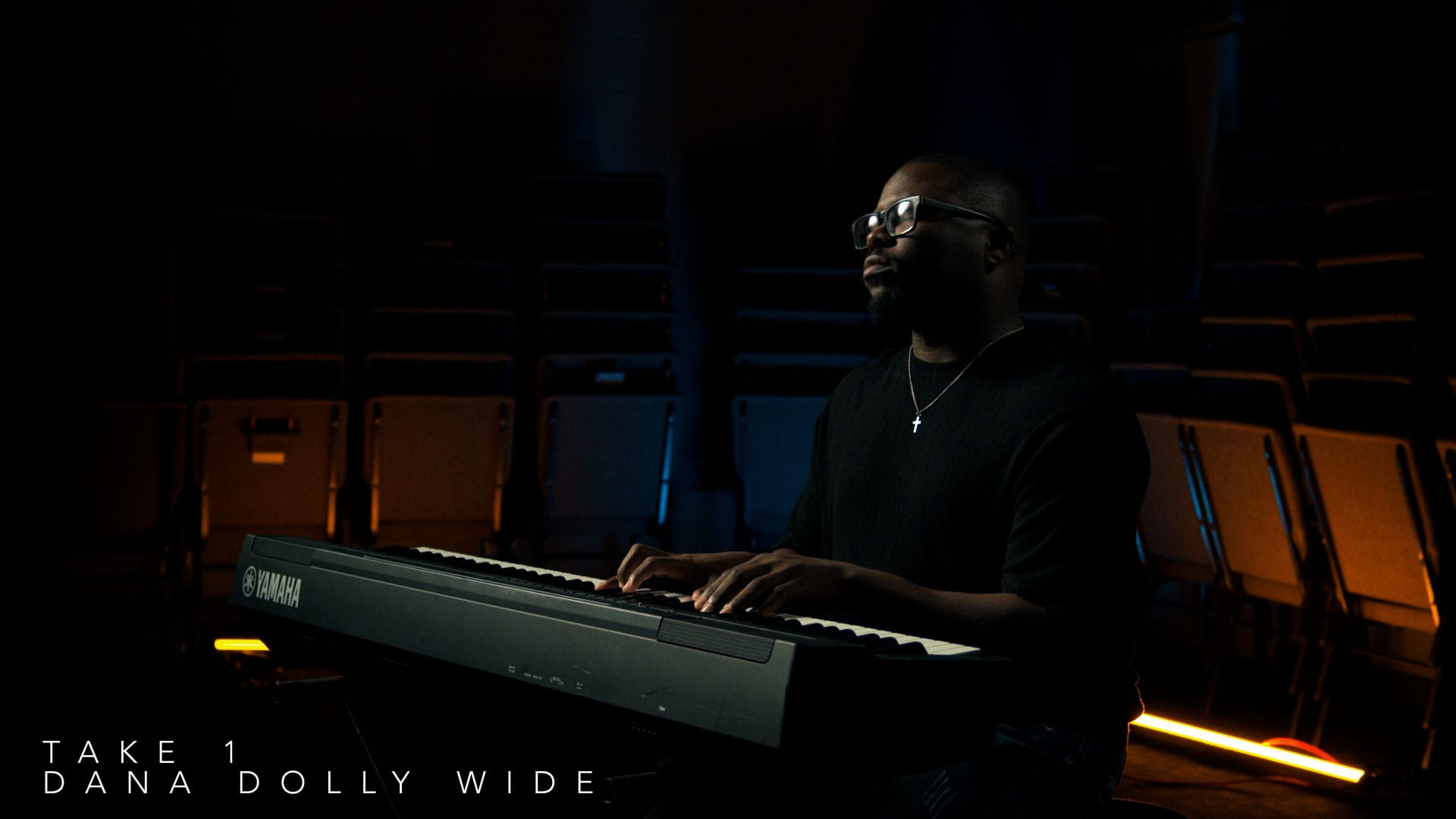 After that, we moved in for our medium shots: Locked off, Dana Dolly, Shoe tight.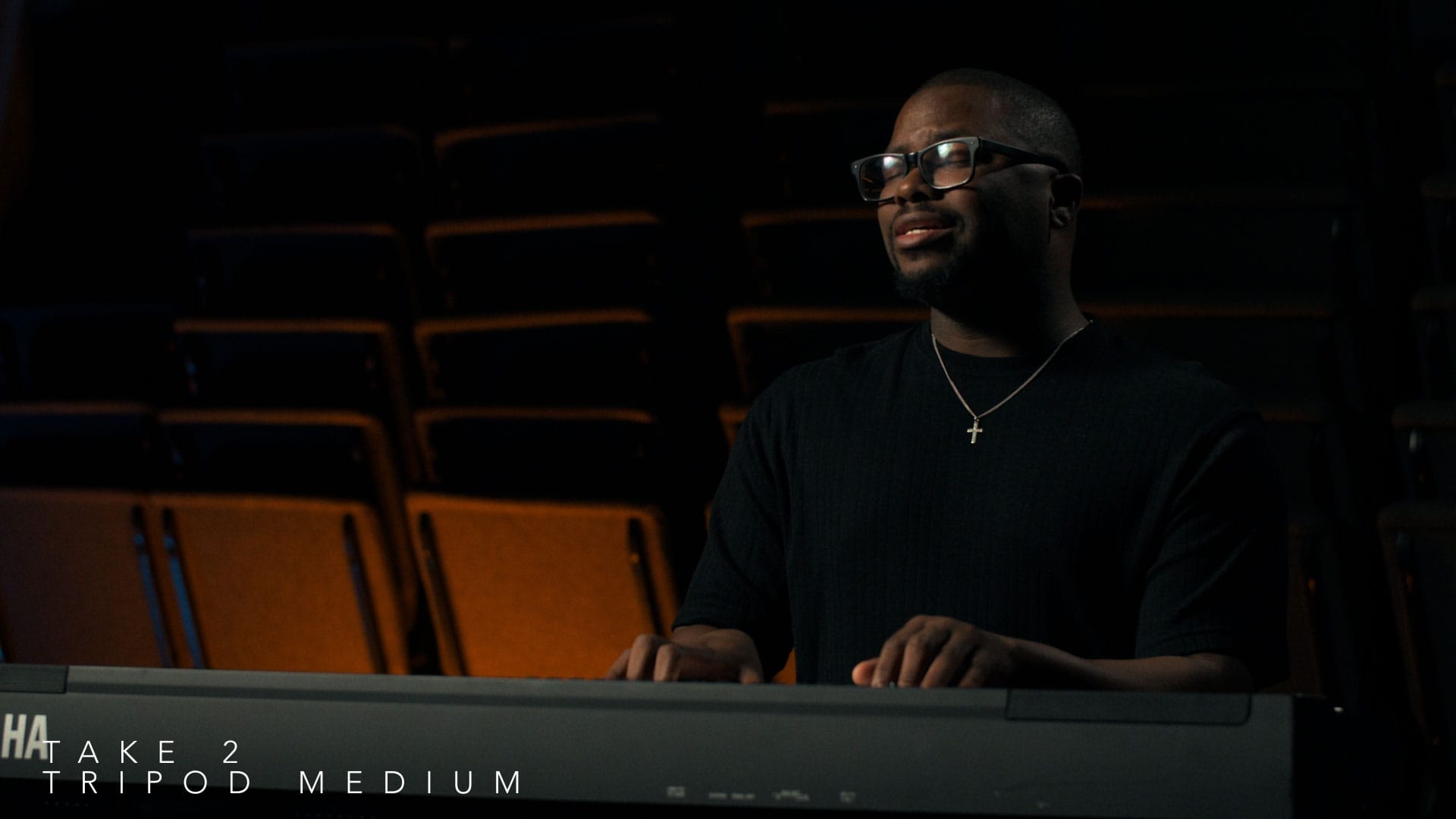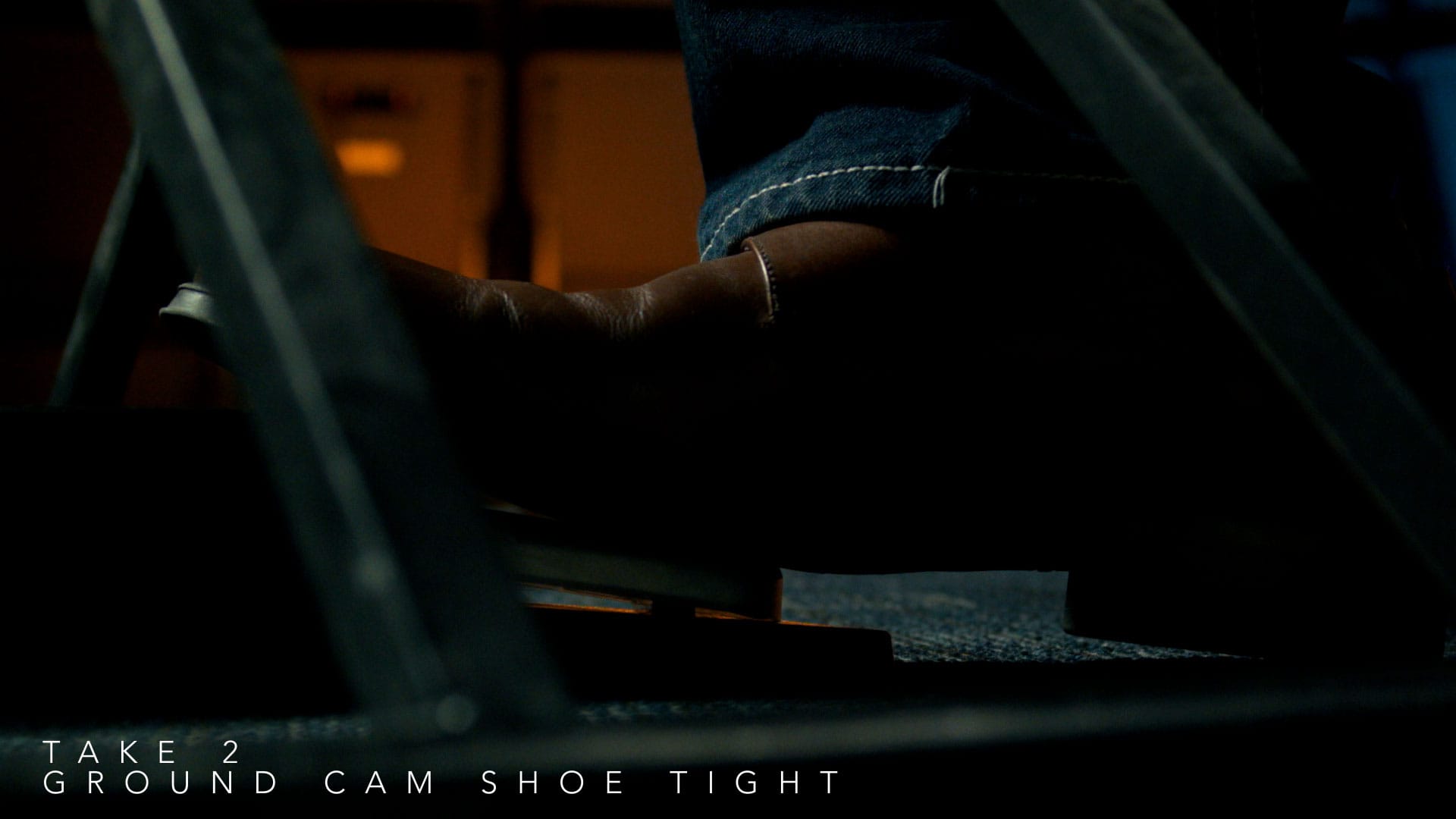 Next, we adjusted lights and punched in for our tight shots: Tripod and Dana Dolly.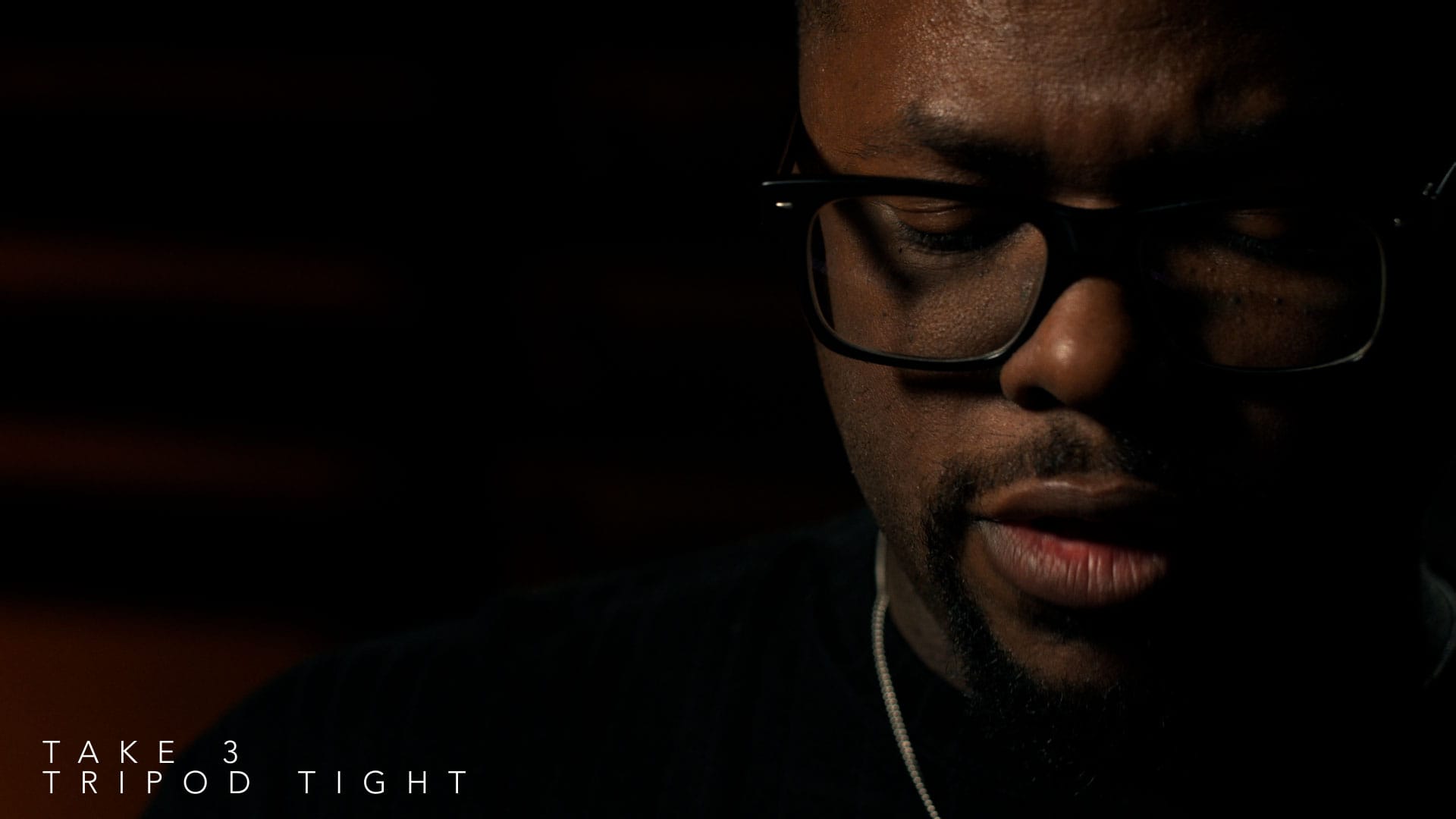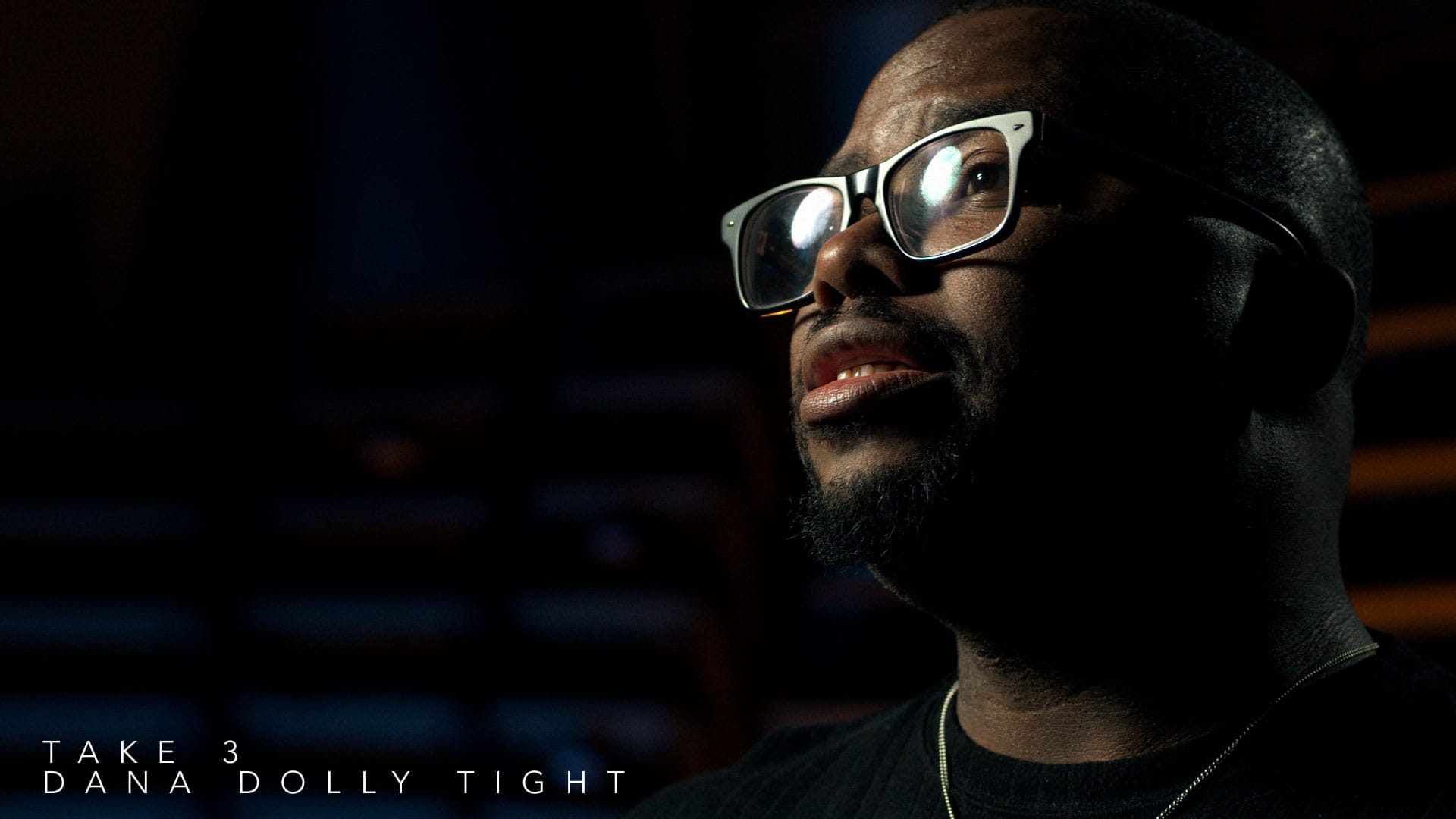 Lastly, we did some pretty big re-adjustments for our last setup which was our creative cutaway shots: Profile Flare Tight and the Over the shoulder. 
Music Mix
The music mix portion of this has been just as important to us as the video itself. Albert had told us he wanted a synth pad running under the song, so I decided to do a little string orchestration to accompany his piano and vocals. There was a little delay in getting that done, because my orchestra plugins that I used for years don't work with all my updated computers now. I put the word out and several composers came to my aid with great suggestions for good, affordable, MIDI string patches. Special shoutout to Michael Vignola for putting me onto the Spitfire Audio BBC Discover Orchestra. Whoah, these strings are amazing. We are really happy with how they came out.

Ross pounded away at the nitty gritty of the mix and polished it up making it sound like a top 40 song! 
Last on our list was to get the pad intro recorded for the video compilation of all the people saying the Lord's Prayer. We had some great help from Matt Spitsberg at Raintree Christian Church to record those beautiful synth pads at the beginning. 
We could not have completed this project without the immense help of Raintree Christian Church here in Lubbock. They have always been so gracious to us and once again, they came to our aid, giving us a place to shoot the video as well as a place to record it. 
We are so blessed that Albert chose us to be part of this incredible project. We've not been able to do a lot of music videos, but we enjoy doing them.
If you feel like  you need to boost your brand with video production, look no further. We are here to help!