Decompression
As I write this, Ross and I are sitting in the San Jose Airport waiting for our flight and decompressing from this past week working Oculus Launch Pad and Oculus Connect 6. 
If you don't know about Oculus, it's a Virtual Reality (VR) company that designed one of the first mass marketed VR headsets. They dump a LOT of time and money into developers in to VR research and development. You can read more about Oculus here. 
What a week!
You said it! Or did I? Anyway, it's been quite the week. We were hired by our wonderful friends at Untitled No 9 out of Portland, OR to come video B Roll and interviews at Oculus Launchpad and their bigger conference, Connect.
What is launchpad?
Oculus launchpad is a starter program that is accessible by application only and only if you're involved in VR in some form or fashion. We met people that are developing job trainings, art immersion experiences, medical technology, and video games in virtual reality. I know I'm missing mentioning some avenues. This program was a crash course in all things VR from programming in Unity to getting your product into the oculus store to VR accessibility considerations for developers to story telling and industry navigation. To say the least, it was a LOT packed into the 2 days and was all topped off by each launchpad attendee receiving their very own Oculus Rift S. We were on task to shoot the different breakout sessions, keynote speakers, activities, and spur of the moment interviews with attendees. It was pretty intense but we really enjoyed it!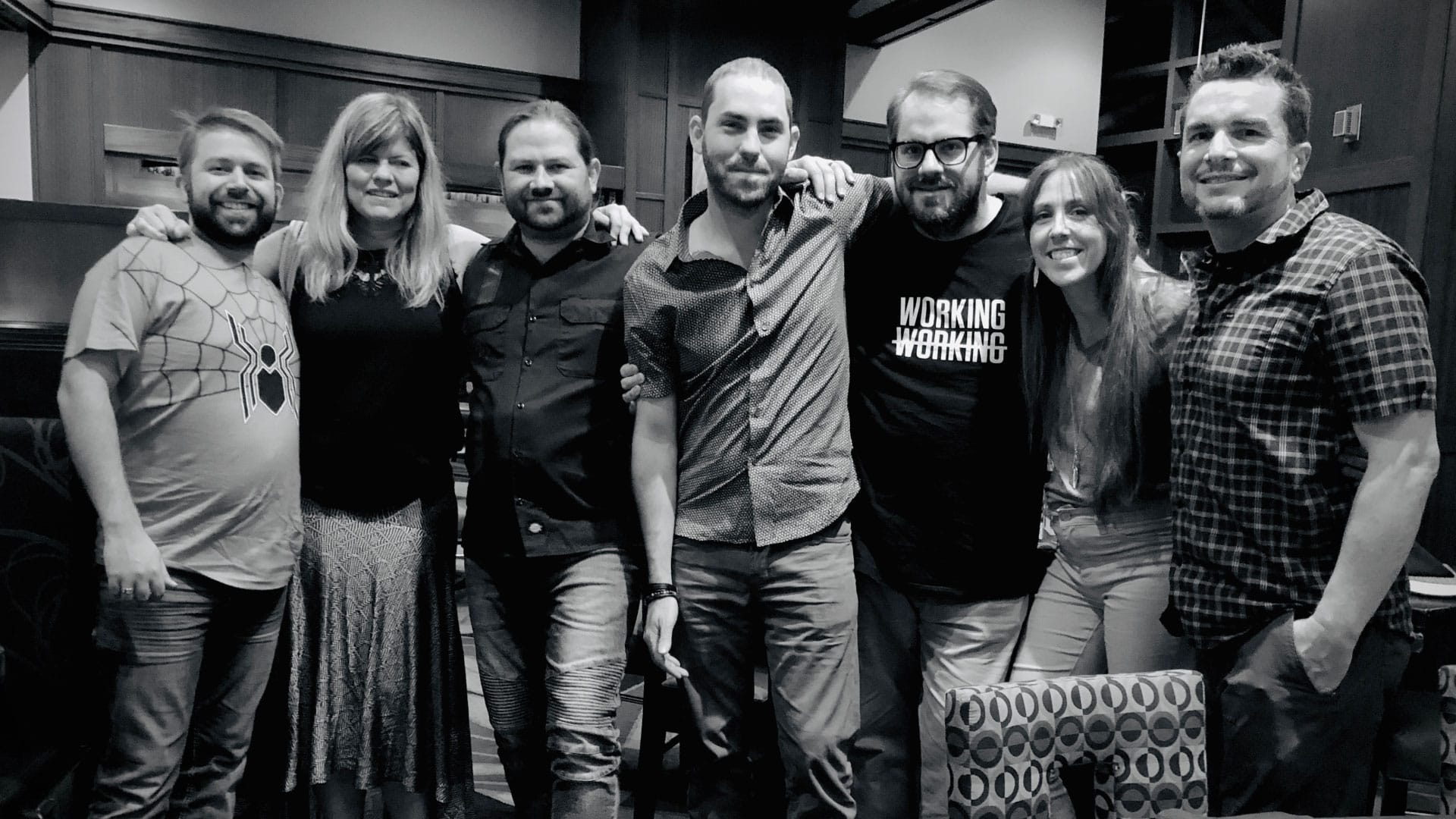 On to OC6!
OC6 was really, REALLY COOL!! We got to see a lot of new game demonstrations on the floor of the convention that we can't really talk about! This conference is awesome because there are HUGE gaming industry keynote speakers such as John Cormack and social media giants such as Mark Zuckerberg. It brings people together under VR to have different experiences and network in this crazy industry. During the conference, we shot a bit more B roll and several more interviews of launch pad attendees as they experienced the show floor. 
We had a wonderful time and continually look forward to working with Untitled No 9. And their amazing team. These guys and gals are some of our dearest friends in the industry.  We love 'em!