Dobbs Law Firm
Here we are!
This whole blogging thing is about to get WAY out of hand here at Hamil Bros Studios! We've been working on a lot of video projects that take a little bit longer to launch, therefore we couldn't post details. Now that this particular project is going to broadcast, we can share it here!
We've made some friends around the Permian Basin in the last several months after the release of our 2017 Super Bowl Ads for Affinity Steel and Affinity Overhead Door Company. We were contacted by a good friend of ours in the advertising industry there to see if we could do some production for some of her clients, and of course, we said "YES!".
Enter Spencer Dobbs!
We were called in to shoot and produce 6 different ads for an Odessa Local Attorney, Spencer Dobbs. When we sat down with Spencer initially, we felt like this was going to be a great experience. Our intuition wasn't incorrect, because this job turned out to be incredible in terms of learning and in terms of beginning a new relationship! Spencer is one of the nicest, most genuine people you'll ever meet! It seems like more and more, our business is attracting these clients and we are definitely NOT complaining.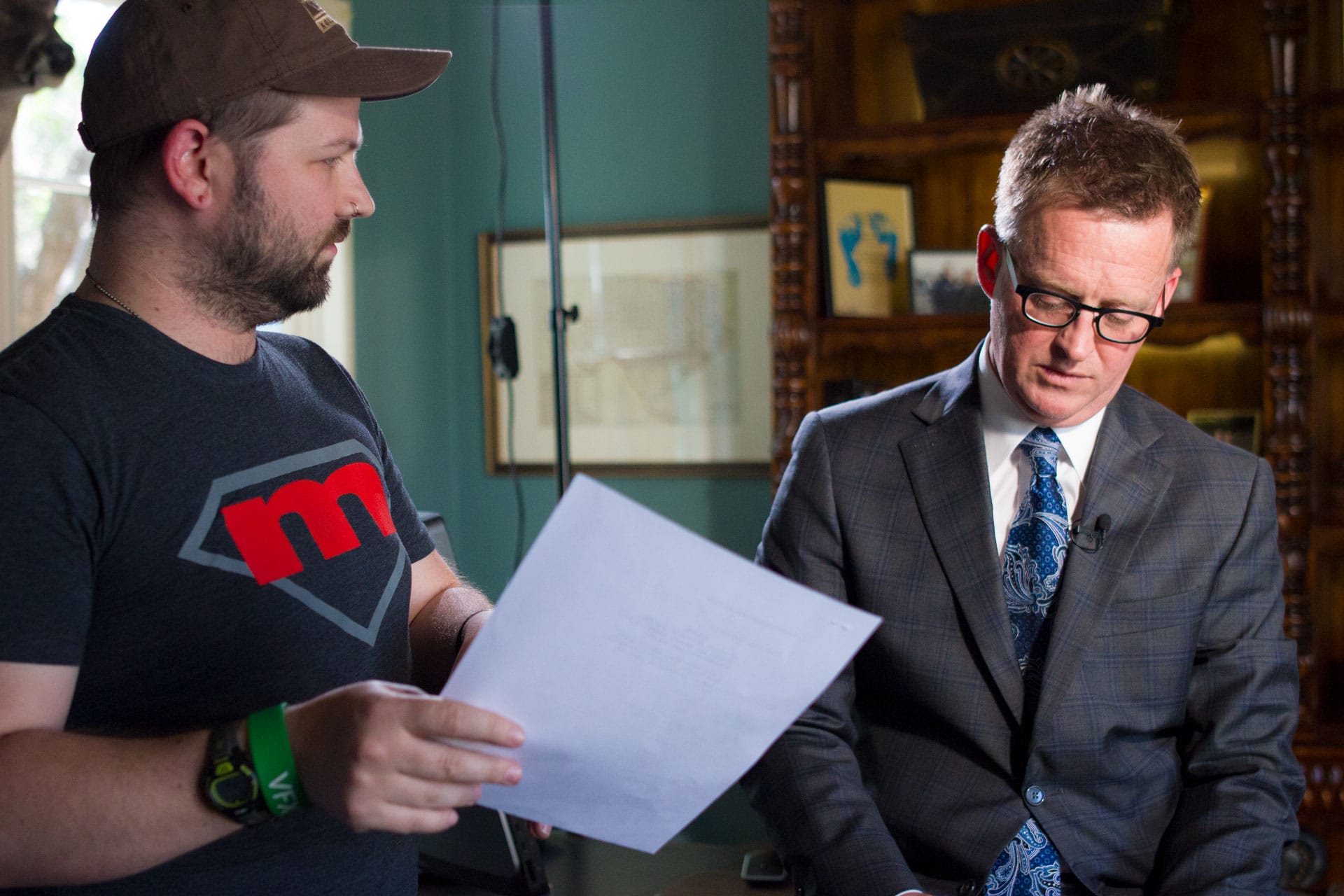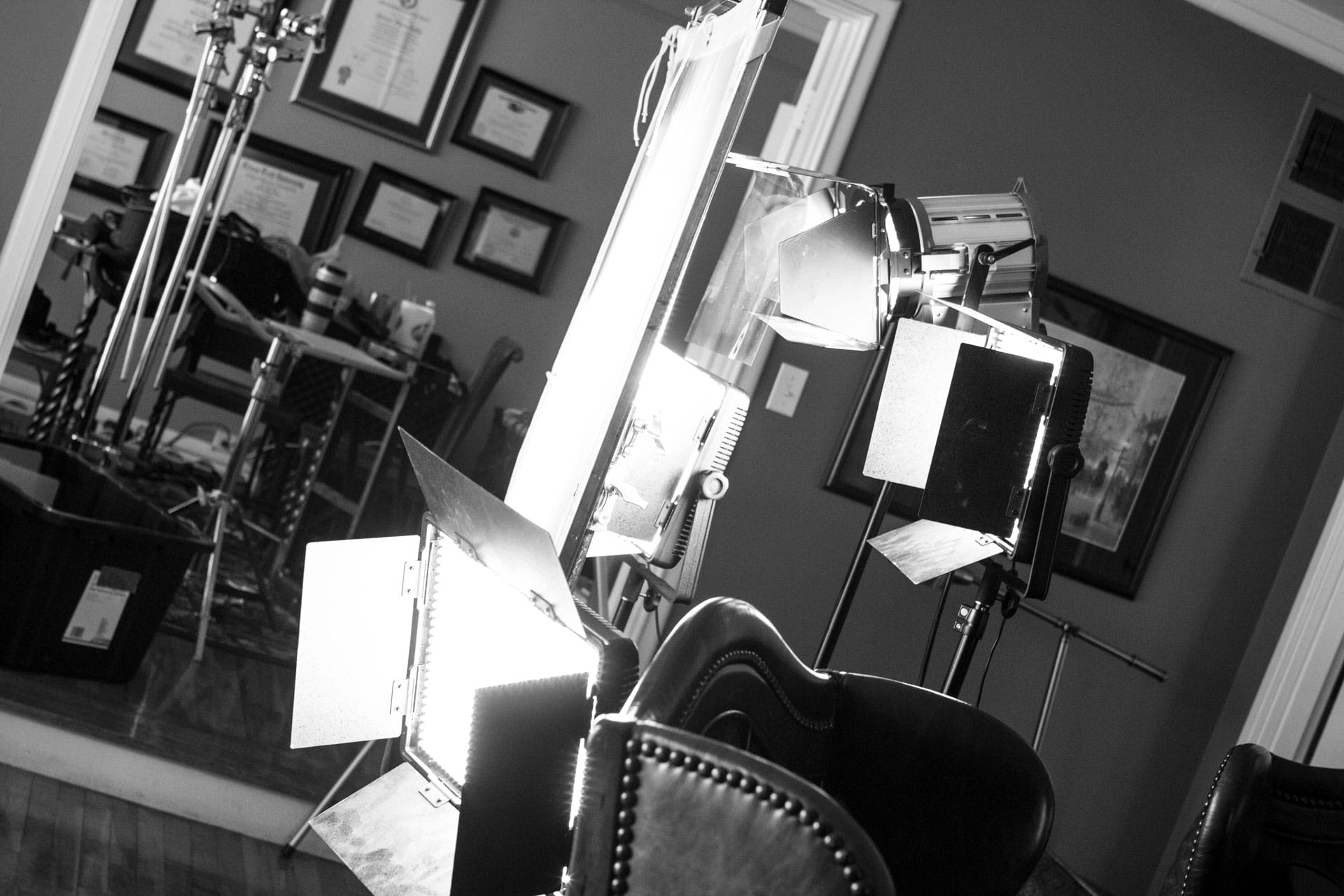 Concept to Production
Spencer's concept was not hard to build, due to his great nature. He asked us to do client testimonials and we obliged. Therefore, the work really started with figuring out what Spencer was going to say. You know you work with someone who does great work when his clients glow, grin, and gush about his performance and overall integrity. We strongly believe in client testimonials being a STRONG move for anyone looking to advertise their services. People will be honest about the service they receive!
Rollin', Rollin', Rollin'
Since we'd nailed down concepts and Spencer's amazing office staff nailed down great clients for testimonials, it was time to nail down production schedule. We set our number of days to shoot and headed to Odessa to get the ball rolling. Since our first production day was simple, we got all the gear loaded in and lit to shoot Spencer's remarks for the ads. His office has LOTS of windows which give way to natural light, so instead of combatting the natural light, we decided to harness it. Allowing it to be ambient fill to the office. From there, we lit everything daylight balanced to give a high key look to the location. High key, daylight lighting turned out to definitely be the look for the entire shoot.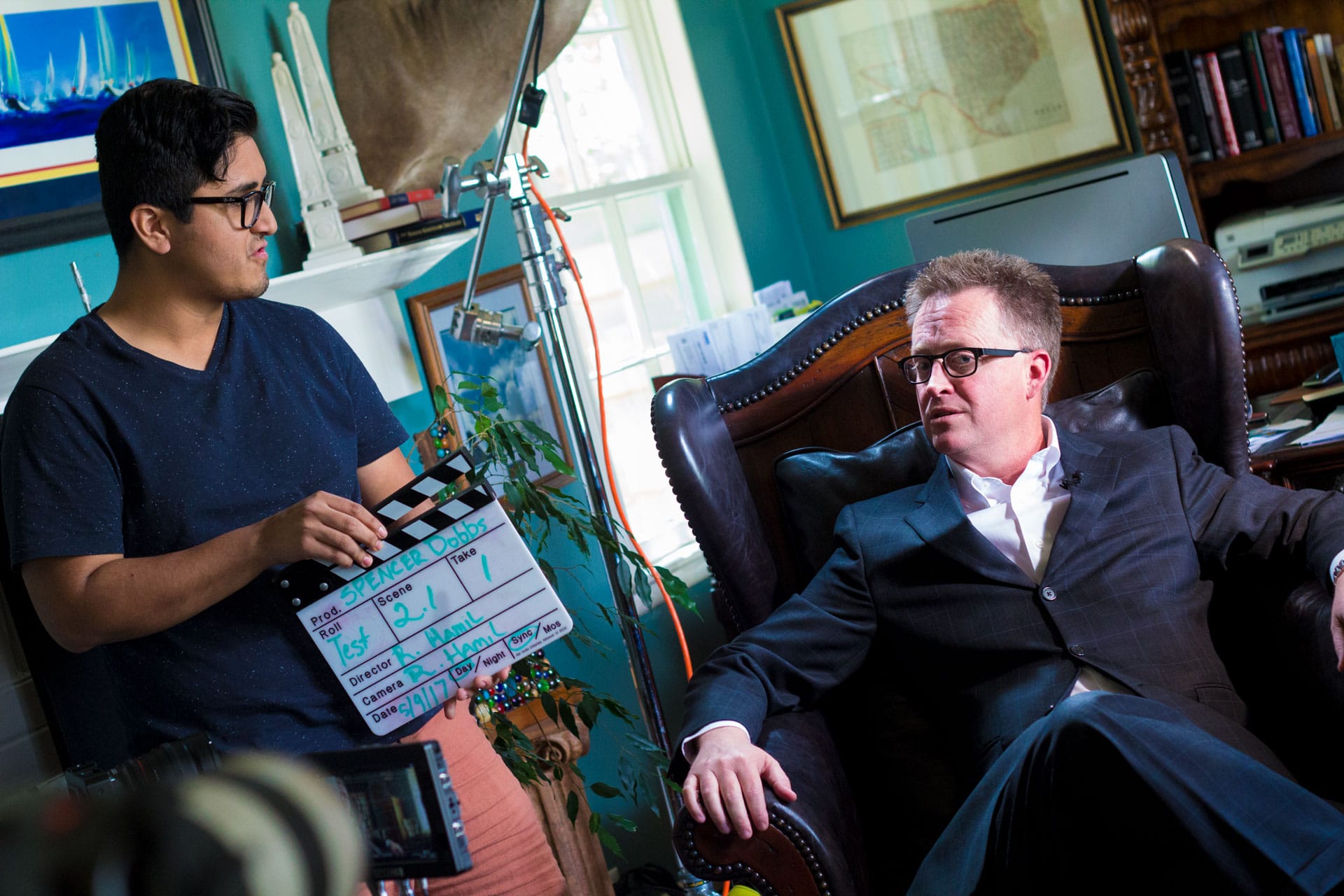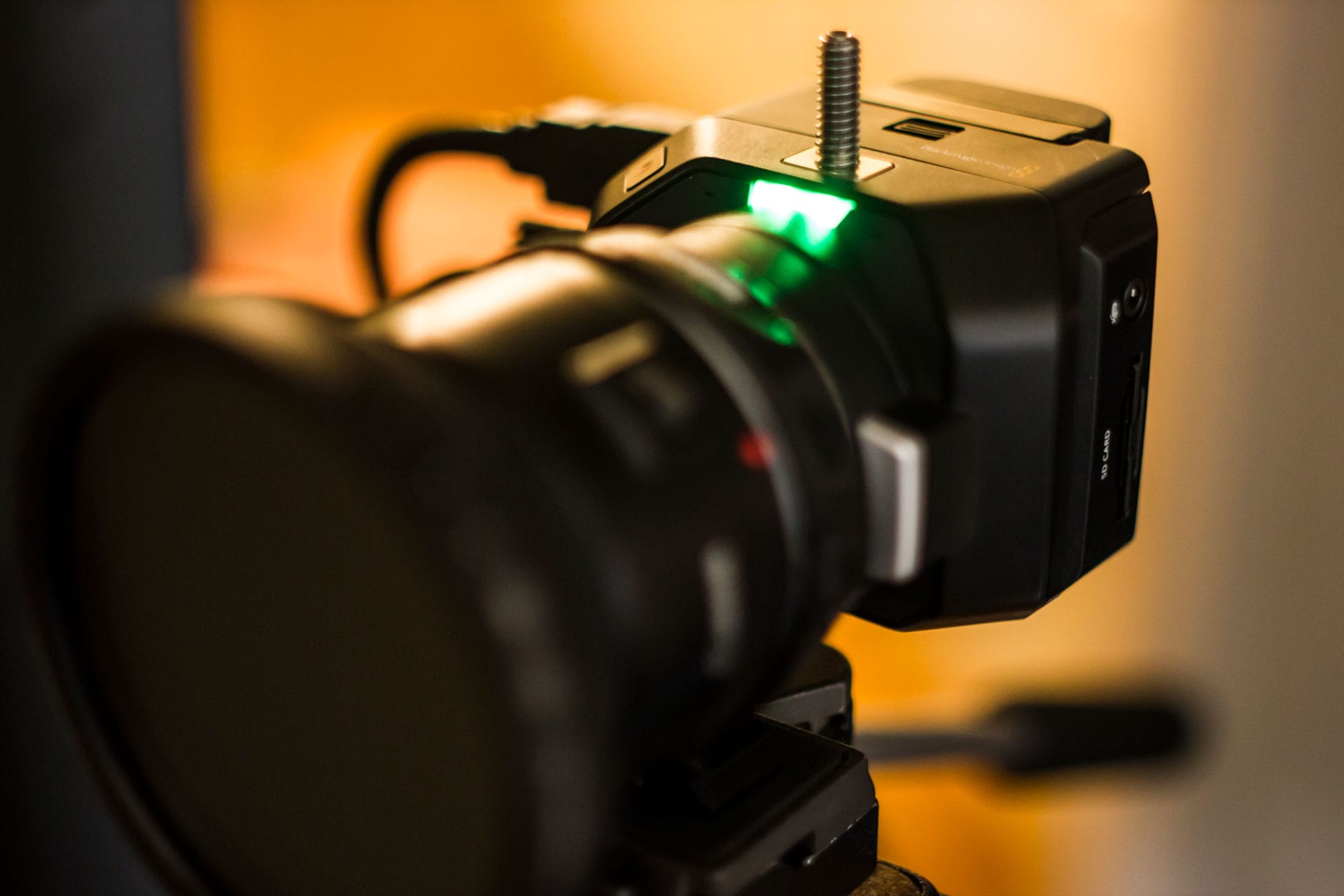 Our second day was the true test of will. Nothing went wrong, by any means, but it was challenging to attempt to utilize a small space for 4 different testimonials. We started shooting in Spencer's Office and then worked our way around the building until we shot our last interview in the lobby against their bay windows. We were really pleased with how the ads turned out! Like we always say, "Video production is more problem solving than anything else."
We don't want to forget to mention one of our interns, Ricky Cortez, tagged along to help shoot some BTS for us and lend a hand where he could. Thanks so much for your help, Ricky!
There are a lot of ways to get involved with us and follow us on our daily journey! So make sure you check out our facebook page, twitter, instagram, and subscribe to our youtube channel! 
Hamil Bros Studios is a high quality video production company based in Lubbock, TX. Their work spreads throughout West Texas, Eastern New Mexico, and beyond.