We recently released our newest project, the Permian Tennis Guns and Glory Promotion. Check it out!
Take Out the Old, Bring in the New
We produced our first project for the Permian High School tennis team back in 2014 to promote their Guns and Glory Clay Shoot. Yes. It was a little odd with the voiceover and the ad feels a little campy. So we decided for 2018 we wanted to completely revamp the project.
Our plan of action was to focus on the action of the sport rather than all the shotguns and shooting we did in the previous ad. So, we made arrangements with the Tennis team to have some players to arrive and we'd go through the shot list and get them on their way.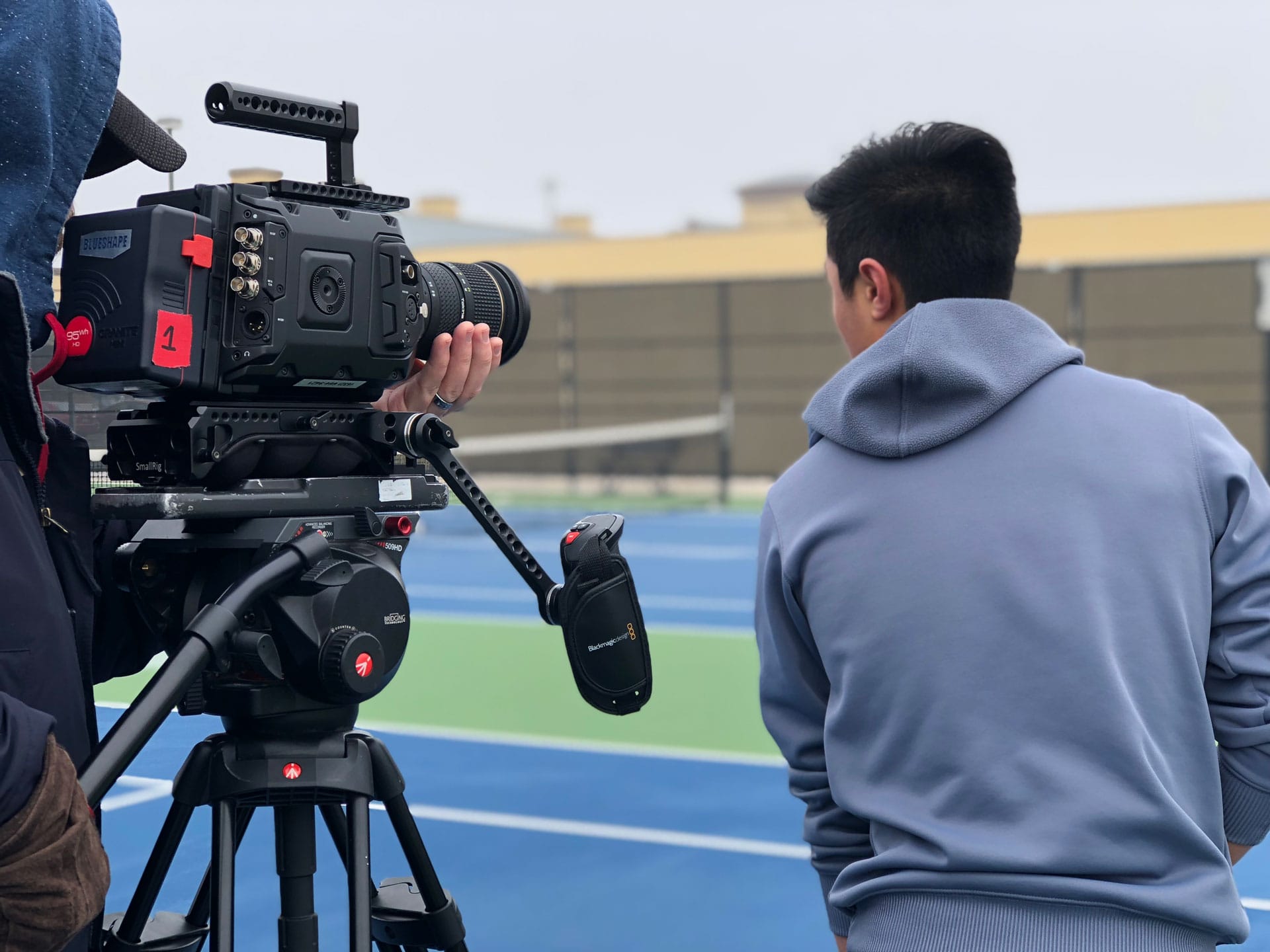 We arrived in Odessa and wound up with a pretty foggy/overcast morning. This saved us a LOT of headache from having to try and light them. We were able to use the lovely diffused available light for everything. The shoot went incredibly well, although the poor kids were freezing their tails off. We wound up getting some really killer footage of things we didn't plan on getting and it worked out all for the better!
If you're in the Greater West Texas area, you should definitely head over to jakesclays.com and sign up for the clay shoot. We're going to be there with a team and we'd love to see you there as well!
We LOVE doing work like this, stretching our boundaries, and growing in our knowledge of the craft. If you have a sports team that you're doing a fundraiser for, get in touch with us, because we'd love to help it along. You can reach us by heading over to our contact page and filling out the simple form! We look forward to hearing from you!