Sustainable Crop Insurance was a game changing project for us. It let us expand our talents and helped us exercise some storytelling muscles that haven't been stretched before.
From the First
Chris Coburn contacted us in February of this year to start the process of bringing more video content to his website. During in our initial meeting with him, we had a great feeling about the scope of the project. On the outset of the project, Chris told us he wanted to do this because, in his words, "Twitter is a powerful thing." He explained how, due to a simple answer to someone's tweet, he had written the insurance for that person's 3500 acre farm. Therefore, He wanted to modernize his business and get more video content. Throughout our conversation, we decided to go on a route of several videos with different purposes.
First of all, we wanted to create a brand film that introduces the audience to Sustainable Crop Insurance Services (SCIS), because that's a great way to introduce your brand or company to the masses. That was the initial video in this post. From there, we landed on History of the Company, Agent Introductions, Introductions to their proprietary softwares, and accompanying in-depth videos of those softwares.
Production
Production took place over several locations. Our first shoot happened in May in Lamesa, TX where Andy Boyd Farms. We brought in our favorite local Aerial Photography Company, West Texas Aerials for this shoot, because we knew we wanted lots of juicy aerial shots of the swaffer and other farming equipment. We also had in mind to shoot some early morning, golden hour goodies while we were out there.
After that shoot, Chris was busy gathering assets, writing scripts, and prepping for the next set of shoots. Also, he had his normal business of which to take care. We resumed shooting in July and we hit it hard. We traveled to Abernathy to shoot the "Intro to PRF" video with Dru Lust as well as additional B-Roll we wanted for other videos. We spent an entire day shooting around Chris' office, getting him in his natural habitat. Then, we were on to the longer shoot days where we captured all the interviews in the conference room. Along with the conference room shoot, we had an alternate office location where we captured the "In Depth" videos for PRF and PCI.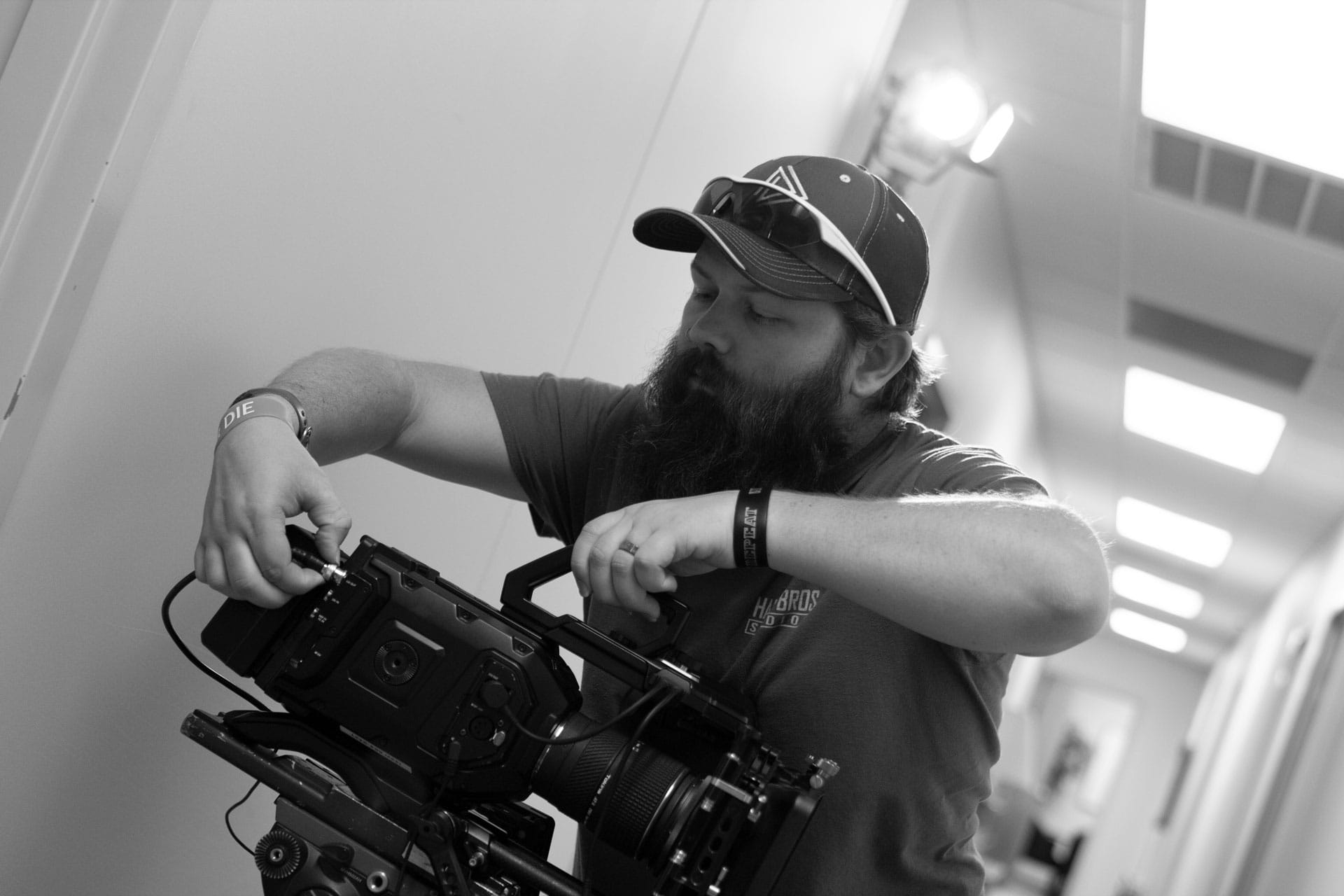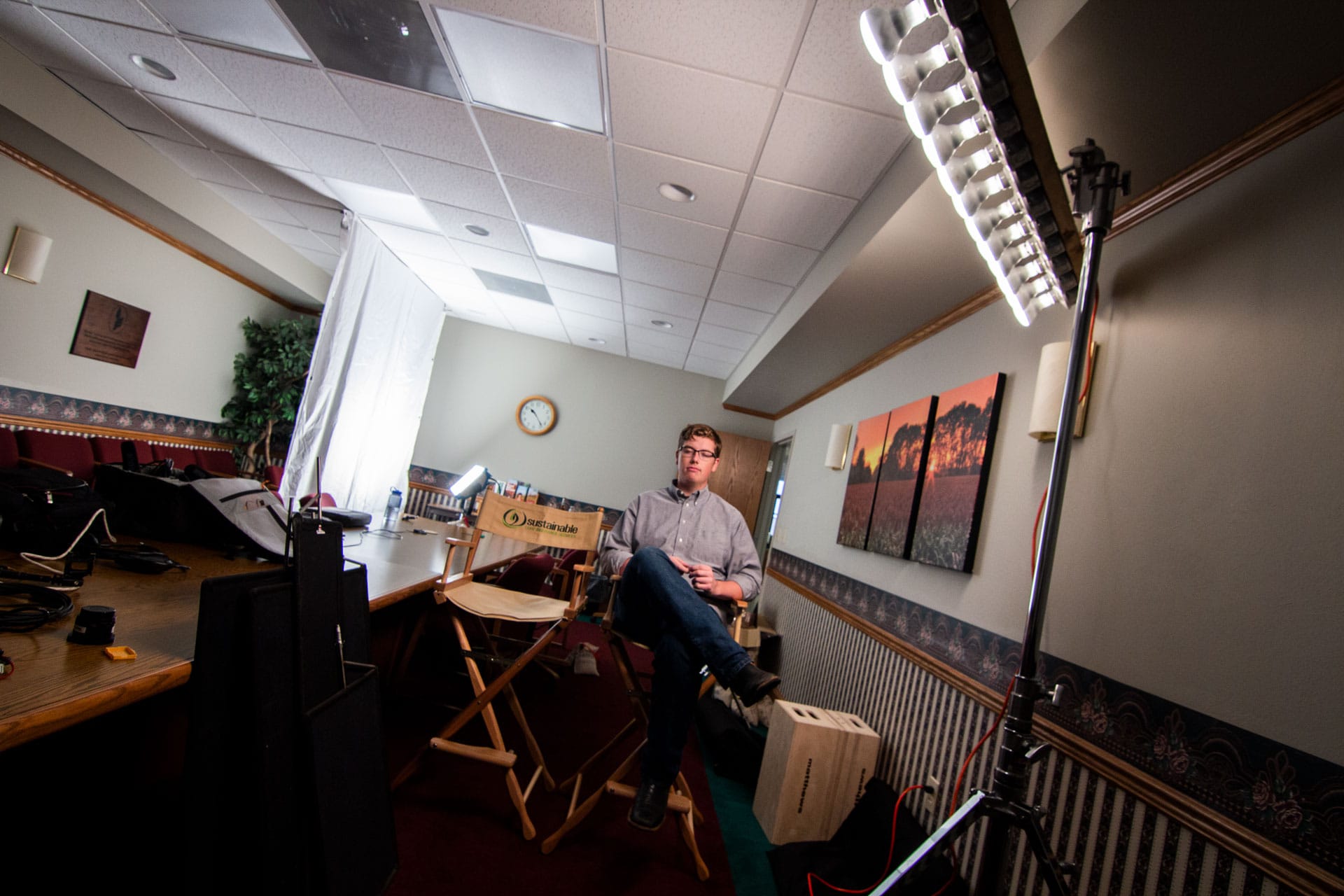 Post Production
Post on this project was AWESOME! I had the pleasure of editing all the content while Ross worked on another project. I would get the motion graphics designed and placed (Ross helped a LOT with motion tracking elements into scenes and provided a LOT of great feedback on how to make it better). Once the edits were finished, I would send them across our network to Ross where he would do all the post production sound design, mixing, editing, and delivery. He would then jump on the color grading. Oh man… It was a blast to watch the grade come together on this project.
This project, especially in the production portion, would not have been near as smooth had we not had Josh Dansby on set with us. This guy is the true MVP.
Here's a Gallery of all our BTS photos. Thanks for reading this and make sure to come back to see what's next!