Giving Tuesday 2017
Today is an amazing day that we've been proud to be a part of for 3 years now. It's Giving Tuesday, where you can give back to the non-profit organizations you love. So this year we produced a video for Spring Creek Ministries related to Giving Tuesday. Check it out!
Lonnie and Donna Hamil
You may recognize their last name is our last name! How did we find them? Well, they're our parents. And this ministry they do is POWERFUL. If you feel like it is and that it does great things in people's lives, you can follow this link to donate to them for Giving Tuesday.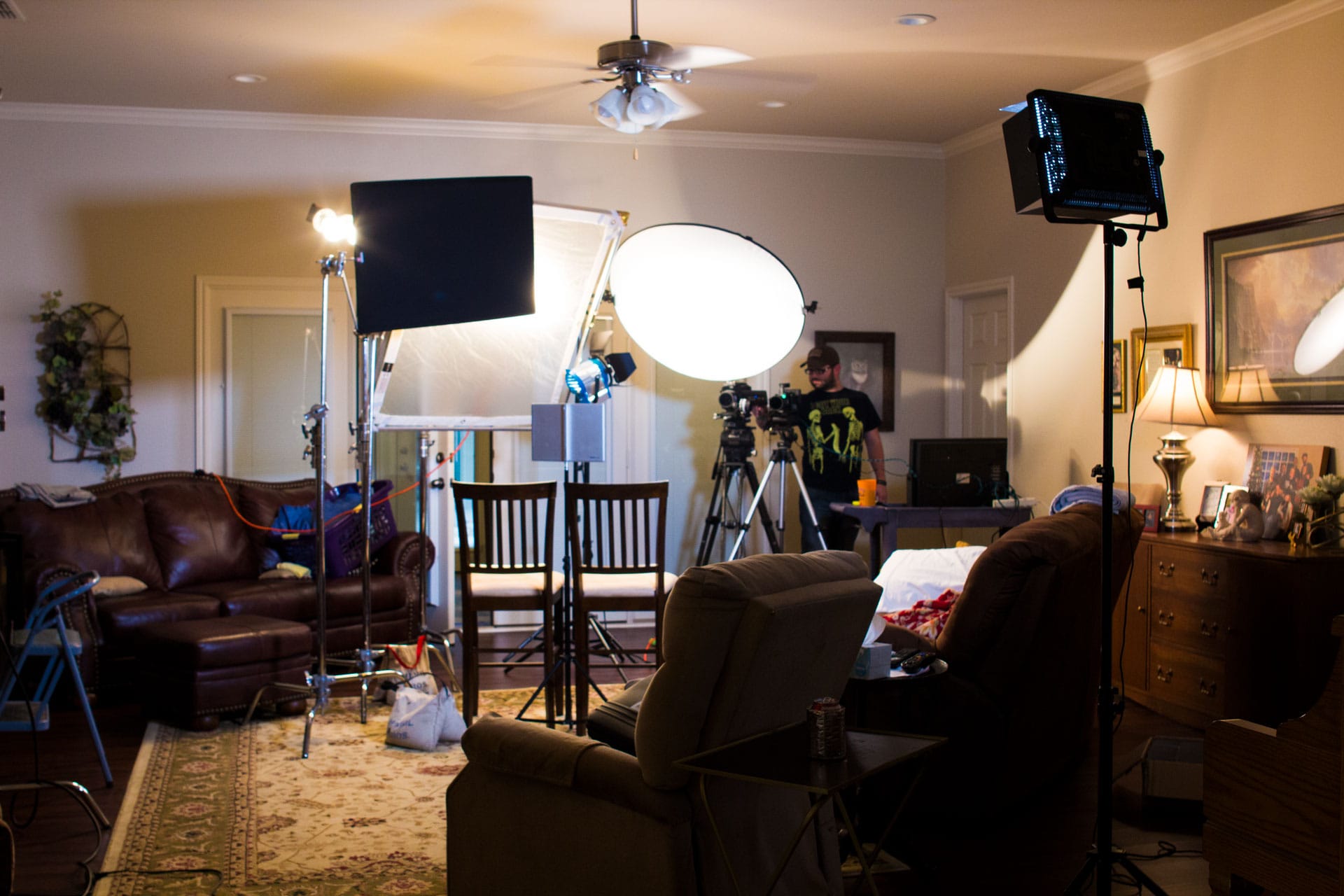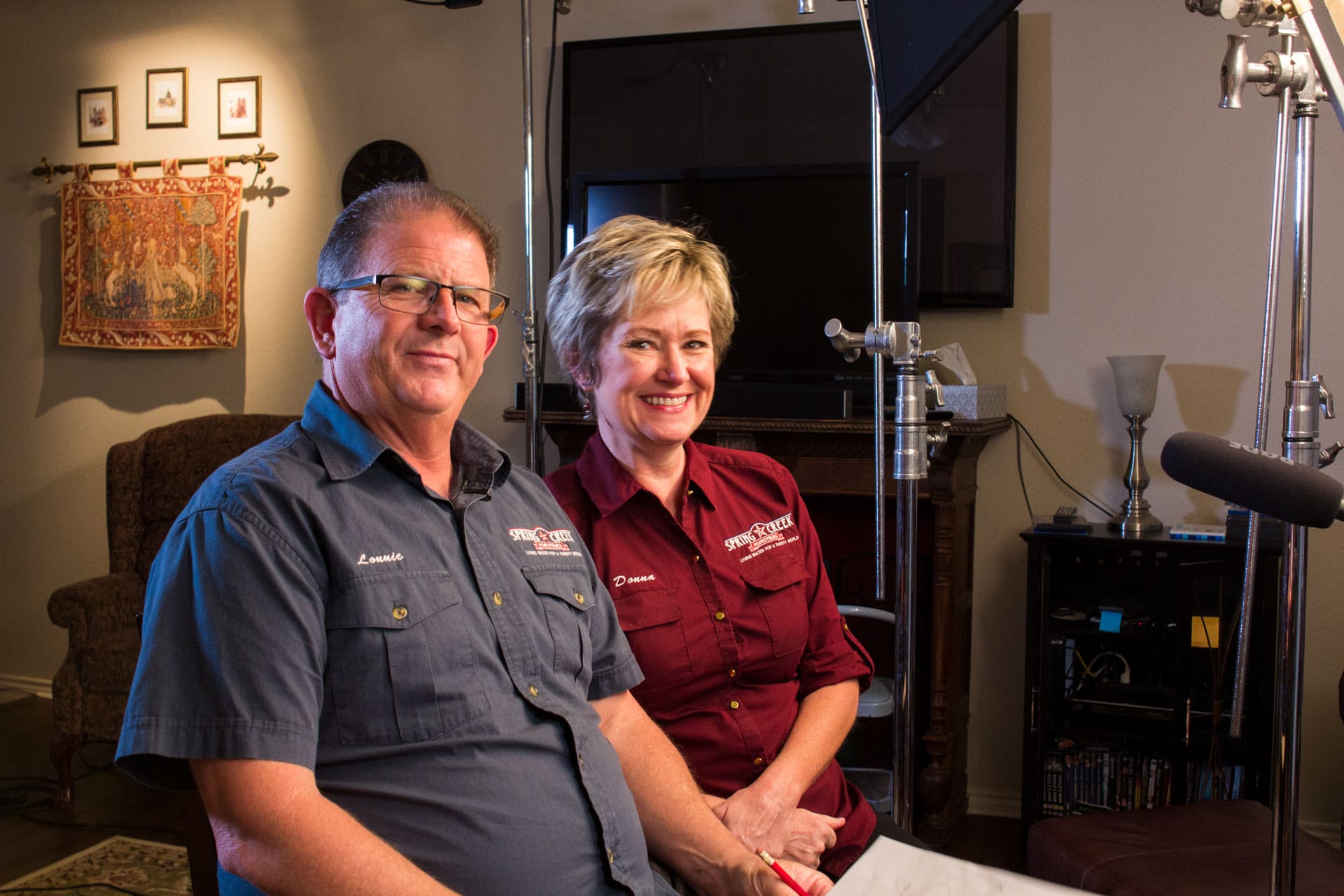 The TECH Side
The more technical side of the shoot was really fun to tackle and we love the look that came out of it! We decided our Key light would be the Shane Hurlbut Batten light through a 4×4 half soft frost diffusion. We knew we'd have to take some of that light off the back wall and combatted that with a 2×3 black flag, separating our characters from the background. Our fill light was a 650w tungsten fresnel bouncing off a circle bounce right above camera. On to the back light which was a 4800k balanced LED panel, again to add more separation.
The Drop Light
It's funny how you can see a lighting setup and think that looks REALLY cool. Yet my favorite part of these setups is what I call "set highlights". Is that a technical term? In my book it is. This is where we go in and say, "What do we want to highlight in the background? What do we want to stand out?" We decided the tapestry in the backdrop would be a nice element to highlight. So we took an arri 300w tungsten fresnel and put a dimmer on it. This simultaneously brought the intensity down as well as made the light look a bit warmer.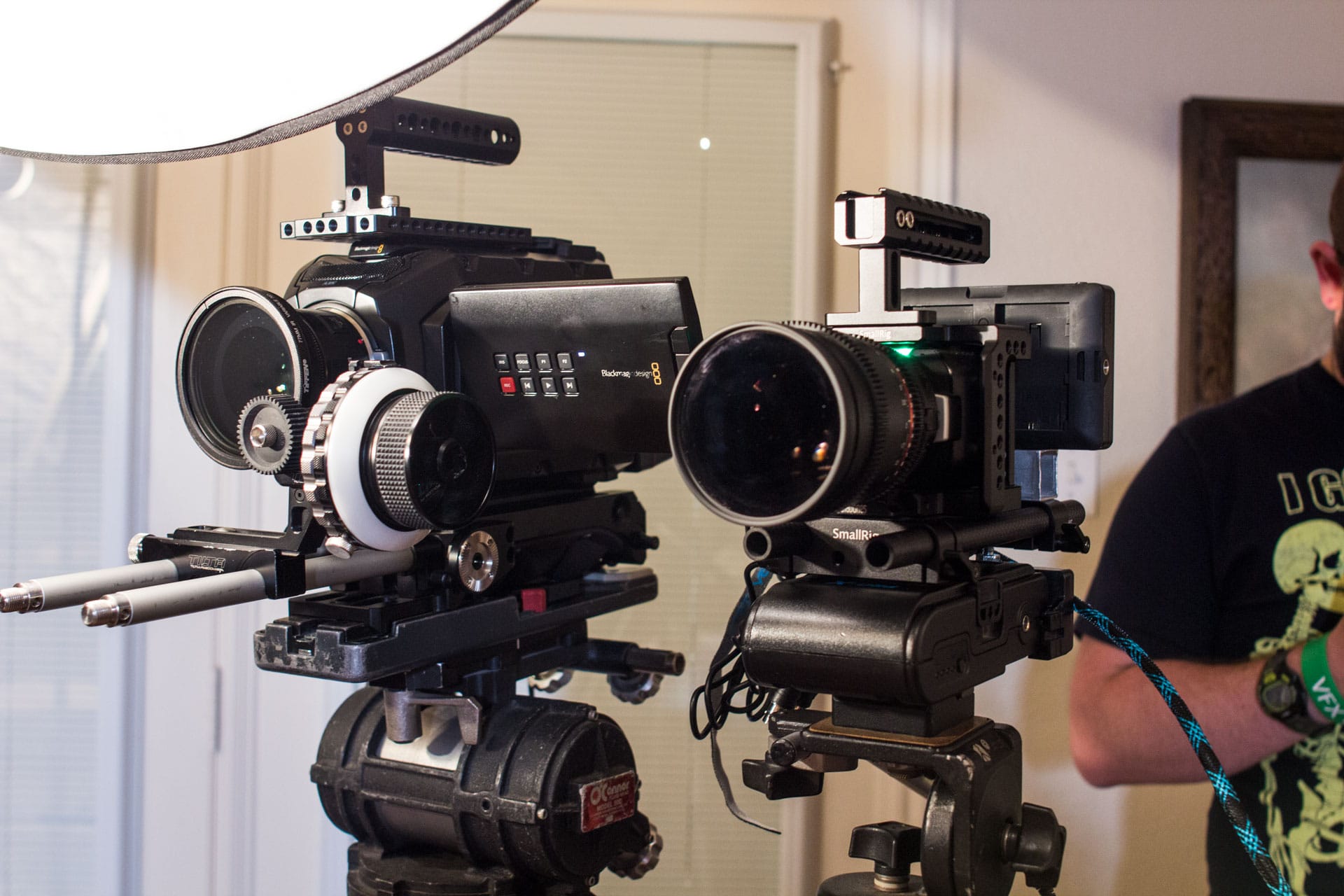 How long did it take?
With all that set, we managed to tackle the actual shooting portion in about 2 hours. 2 Hours?? Really? For a 3 ½ minute video?? Yes, for 3 ½ minute video. We were really lucky it only took that long. For the most part, they nailed their lines! All around this shoot, from setup to tear down was about 6 hours.
Again, we hope you'll consider donating to Spring Creek Ministries for this Giving Tuesday and even beyond Giving Tuesday. In the meantime, please enjoy this behind the scenes gallery.