2020 Affinity Steel Super Bowl Ad
It's 2020 and we kicked it off with more Super Bowl ads! We haven't done any in several years and we were glad to have the opportunity to help one of our longest standing clients push their business once again during the Big Game. We proudly present the new, 2020 Affinity Steel Super Bowl ads!
Affinity in the Past
The way we've advertised Affinity steel in the past was a bit of a joke for them. Google always had trouble with their location, so it was a toss up whether their address would actually work for your GPS. You can see those projects here and here.
Since then, Affinity Steel has moved to a newer, better location. It's easier to find and offers some new, awesome amenities to customers such as fabricating materials in their shop and a storefront that offers more retail options for customers. Brandon, the owner, asked us to craft two ads that highlight those two separate portions. Which are the ads you saw previously. 
We're very happy with the results considering we started shooting them 13 days before the air date. We were supported by an incredible crew and cast. It's amazing what 4 guys can make happen in 2 days of production. We give them a hard time, but they really did do a great job.  Both hailing from Dallas, Scott Ross and Anthony Gutierrez helped us make this ad happen. We were short on time and needed talent and crew that could make it as painless as possible. 
Scott Ross
Scott is an incredible sound recordist and all around assistant whether it's in in grip and electric, camera dept, or sound. He's also a phenomenal BTS photographer. We don't want to expand his ego too much, so suffice it to say, he's also relatively useless. Haha!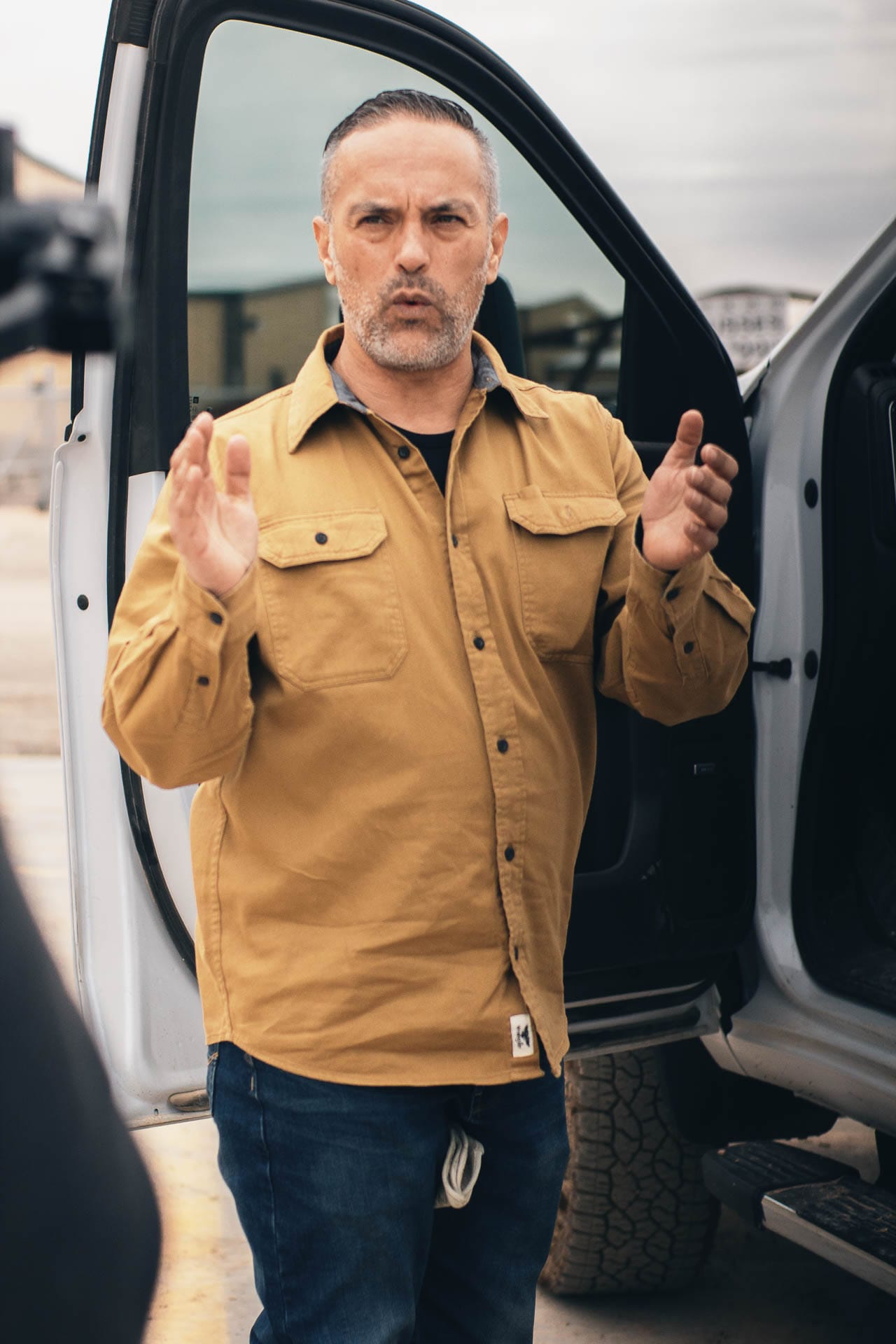 Anthony Gutierrez
Anthony is usually a cinematographer and steadicam operator in Dallas and Louisiana, but his performance was flawless. He stepped in to this ad and really crushed it on camera. 
Wrapping up
If you want to push your business forward, give us a shout! This is an Olympic year so it's a good opportunity to advertise with relevance and purpose!