Hey everyone,
As most of you have seen, G&H Media Productions is nearly complete in it's change to HAMIL BROS STUDIOS and we couldn't be more excited!
Part of that is getting the facebook name changed.  Who knew that could be so difficult? But, as of this morning, it's official! The name is changing before Valentine's Day!
Now, I know this probably isn't as exciting for you as it is for us, but, this is my blog and I can write about anything I feel like, and I feel like writing about how excited I am!
But, seriously, this is a huge step in a great direction for Jacob and I and we just want to share it with everyone who has helped us get this far.
So, from the bottom of our hearts, we say a huge THANK YOU!!!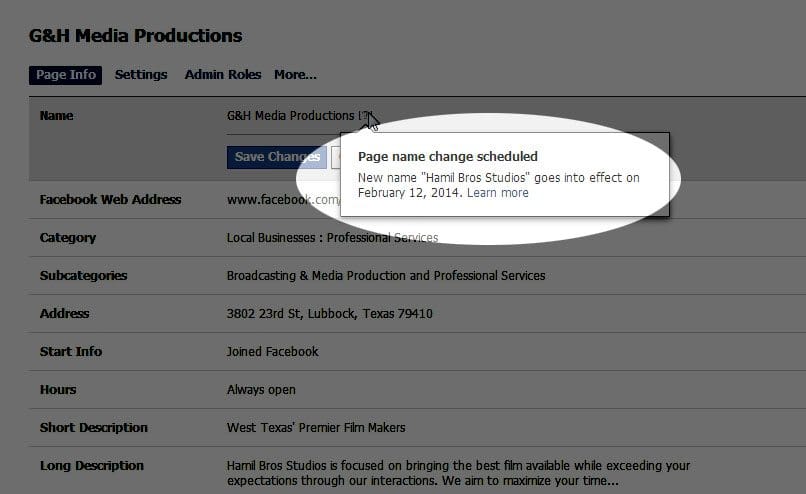 Things are starting to Happen at Hamil Bros Studios Video Production- Lubbock, Midland and Odessa Videographer Commercial