A Blast from the Past
The end of 2017 came and went in a flurry of fun! But, one of the things I looked forward to was Christmas. To give a little back story, I lived with Sterling Chaney for about a year during college. Back then, he was doing school online through the Savannah College of Art and Design. Living with Sterling showed me how much he appreciated the great cartoons of the 90s and it also showed me his incredible sense of humor.
You Gotta Start Somewhere
It's a little hard to get gifts for Ross in the sense that it will be something he loves and appreciates. Don't get me wrong, he LOVES amazon giftcards, but I wanted to do something memorable. Then it hit me: I wanted to commission Sterling to turn Ross and myself into 90s style cartoon characters. I contacted Sterling and ran the idea by him to see what he thought. He was really eager to do the work and gave me a bid that was was affordable and I knew the results were better than I could have imagined.
The first part of the process was for me to assemble all the reference photos I could think of to not only give Sterling plenty of detail as to how we looked, but also gave him a feeling for our mannerisms and all around senses of humor. Once I sent him more photos of us than he probably ever wanted to see, he cranked down and was sending me updates as he went along.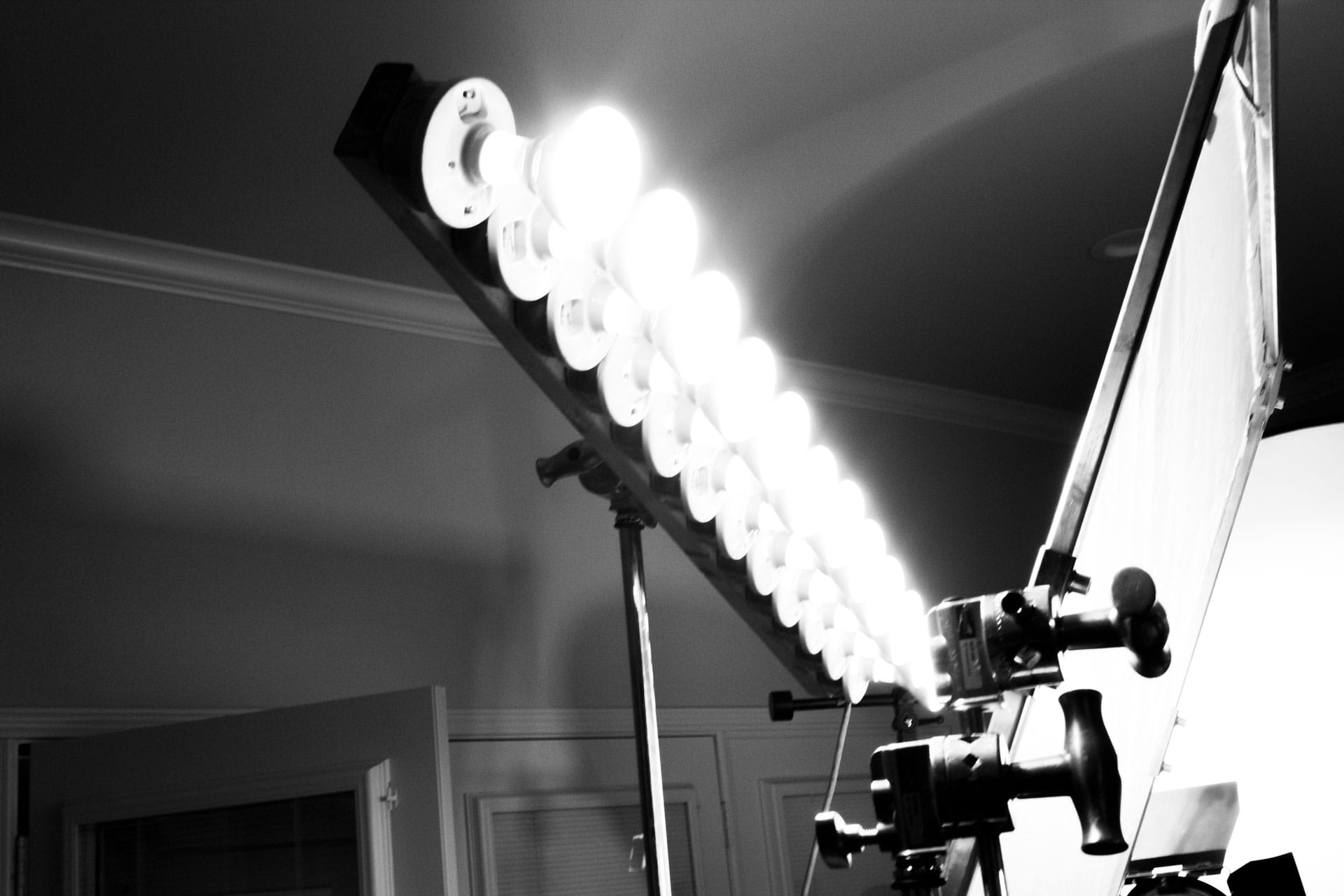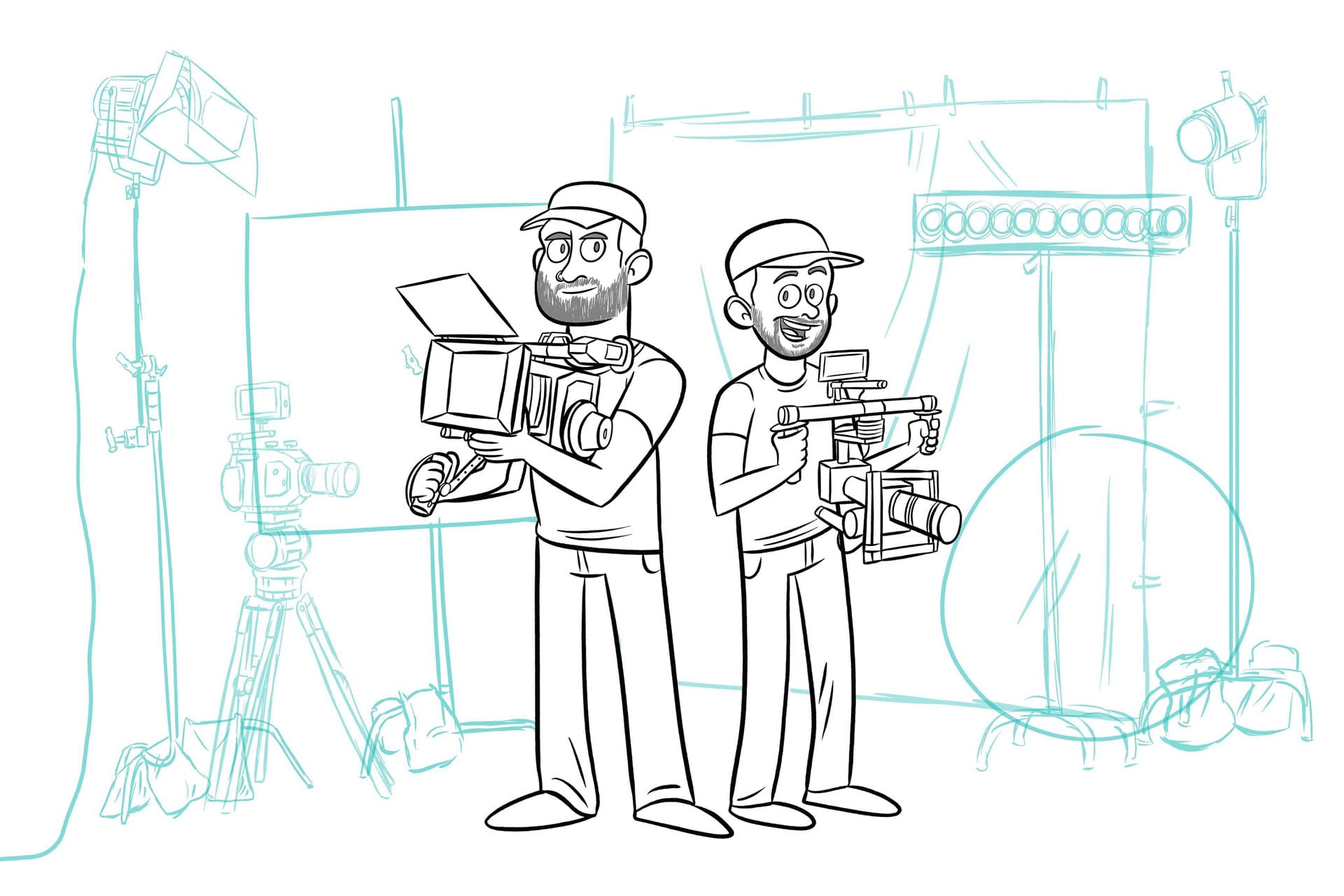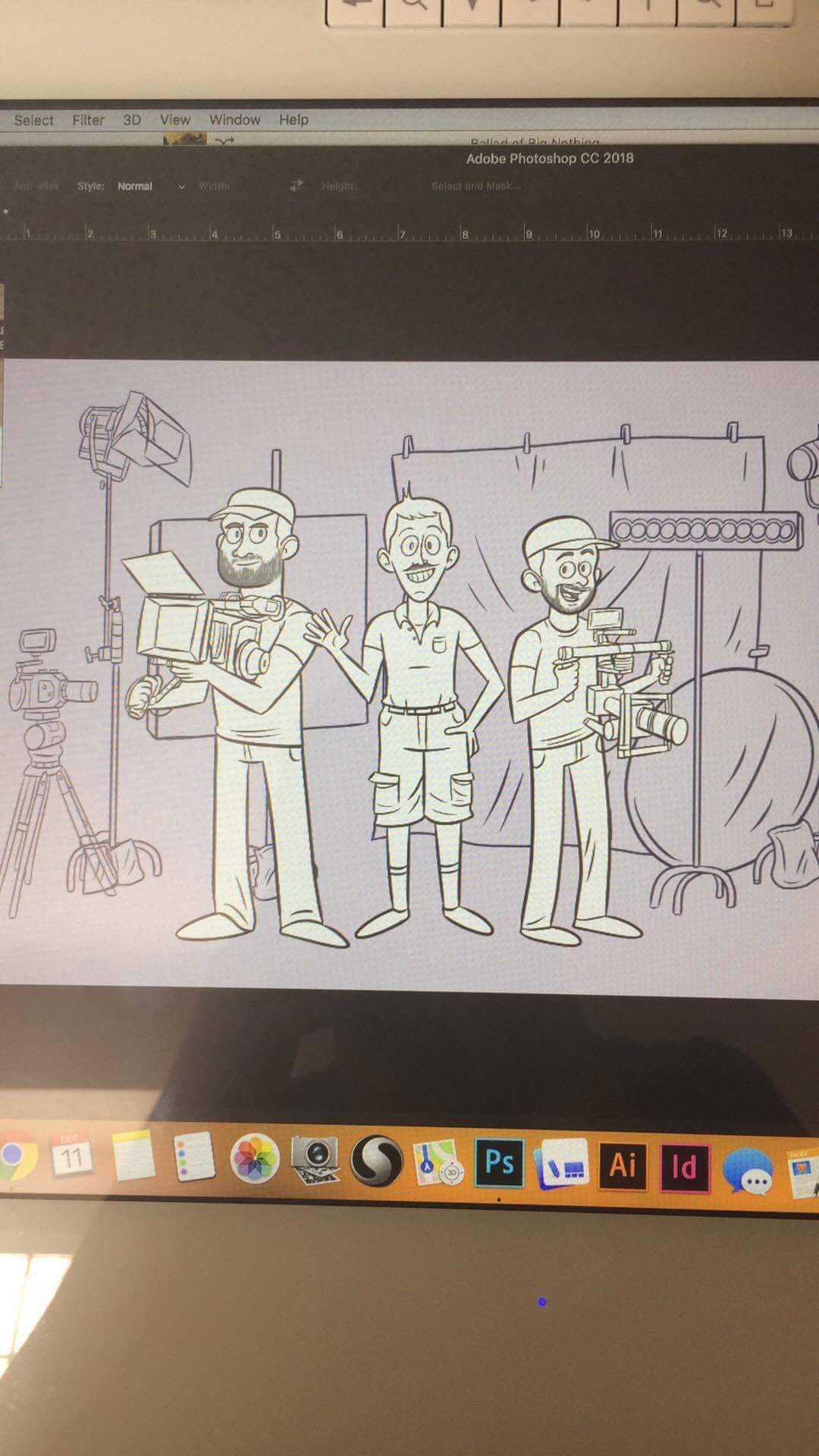 It's getting Closer!
About a week or two before I wanted to have it finished, I felt like the piece was nearly there, but was still lacking. Nothing on Sterling's part, but to me, an integral part of us was missing and I couldn't figure it out. Then, lightning struck me in the brain. We were missing Merkel Dergler. A character our brother, Reed, brought to life nearly 3 years ago. He's one of our longest running project and is really a great culmination of our humor. I messaged Sterling again and asked "Hey! What would it cost me to add Merkel to the mix?" We discussed price and I agreed without hesitation. Merkel was the final piece.
Once Sterling had sent me the final piece, we got all the details ironed out. I headed over to vistaprint.com and ordered the prints. They did a great job on our Christmas Cards and I knew that it would be up to par.
I had a bit of a breakdown when the poster prints arrived. You may recognize the scenario. It's that moment when you realize that something came together even better than your wildest dreams. This was one of those moments. I can't say enough good things about Sterling and his amazing work. Ross LOVED the gift. I know it's something we'll cherish for a LONG time.
Become a Cartoon Too!
So now is the part where I say, I bet you want to be a cartoon too? Well this is your chance. Head over to sterlingchaney.com and fill out the contact form! Look through his portfolio because he's vastly talented. We love our art and we know you'll love it should you choose to hire him. If you want to follow him on facebook make sure to check out and "like" Sterling Chaney Art and follow @sterlingchaneyart on instagram!
Cheers to 2018!