I hope you've been keeping up with our blog series about WunderTRE(k)! It will continue throughout the month of March. Today we want to bring a project we're really passionate about to light. I'm sure you all have seen us share a lot of work from Sterling Chaney Comics lately on our facebook page. Sterling is a dear friend of ours and has been for several years now. He was once my roommate back in our college days and we've kept in touch ever since. You may have seen the art piece he produced for us at Christmas of 2017.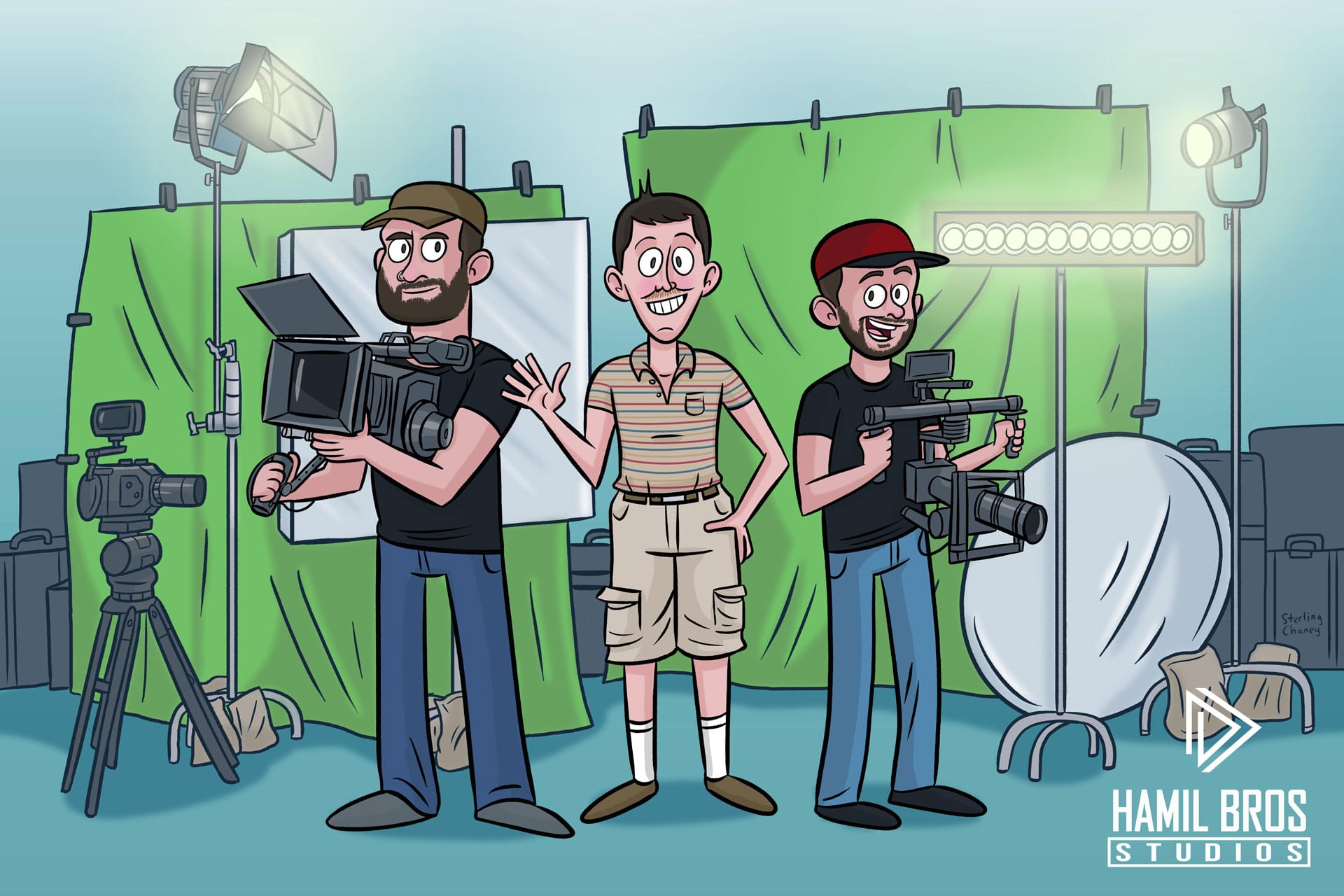 Welcome to Lubbock
Back in October of 2018, Sterling moved back to Lubbock from Dallas. He got a great full time job with a great local company which did a few things for him. The first is that this job takes care of him financially where he felt like he was comfortable enough to start doing some of his original work. Being a freelance anything in the creative realm is REALLY stressful. That stress can cause us creatives to lose passion for our own endeavors, because we're stressing about the day-to-day. So, this job security took that weight off of Sterling. Also, it allowed him to settle into a routine which is also REALLY important for creatives. So, that's all fun and good, but what does it mean?
The Hatching of a Hero
After settling in Lubbock, Sterling decided to write his first full length comic book, Chicken Sheriff. I have to say, this book is hilarious! I'm endorsing it first as a creative and someone who loves stories / comedy, and secondly, as a friend. He gave himself four months to complete the comic book and HE NAILED IT. I've been talking to him nearly every step of the way.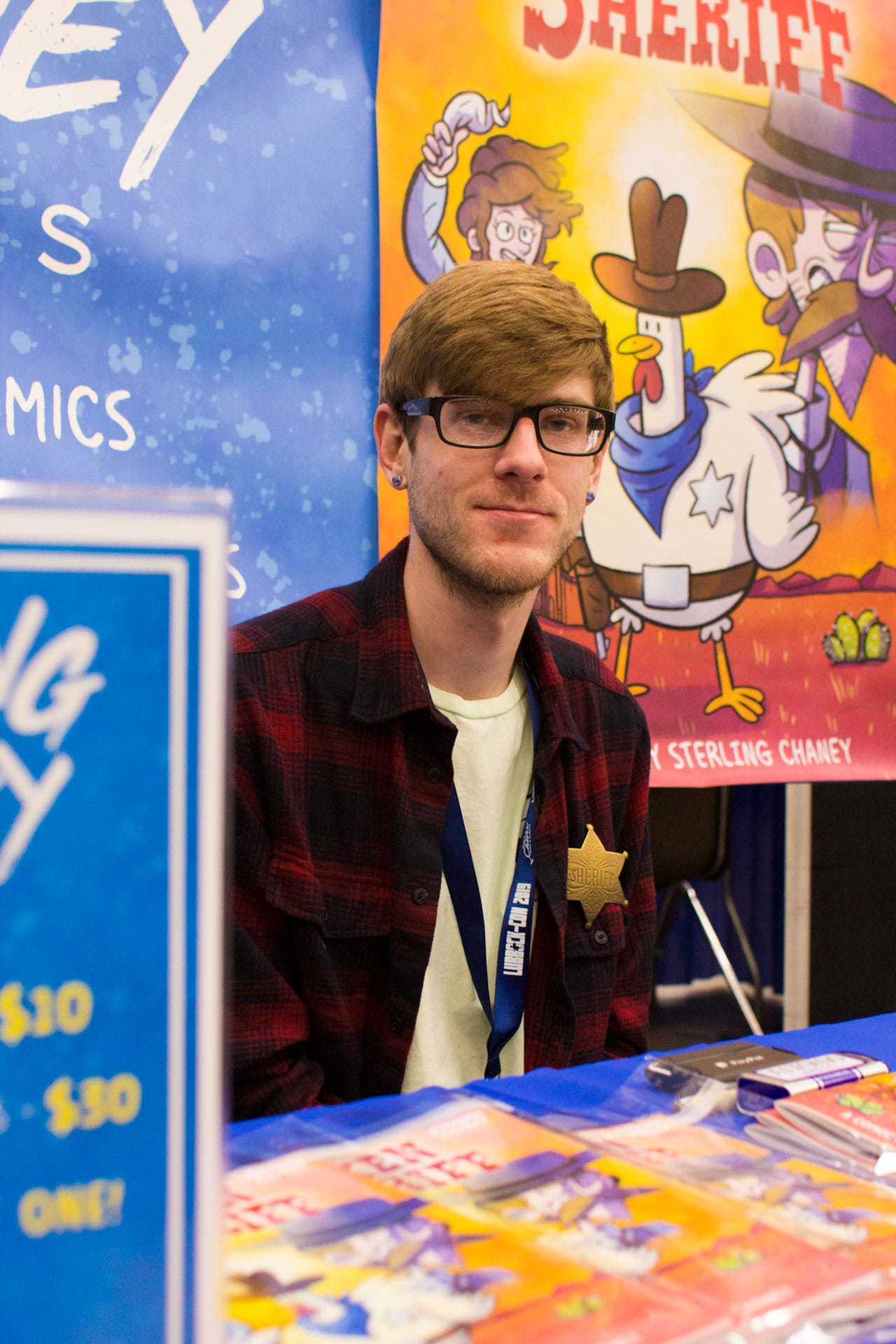 Originally, we wanted to shoot a small promotional film to promote Sterling having a booth at Lubbock Con back in February, but the deadlines were tight. Thus, he spent pretty much every moment outside work on Chicken Sheriff. We still plan on producing the video, but we decided against it initially, because we didn't want to distract Sterling.
The Feathery Showdown of Lubbock Con 2019
I got the chance to chill with him at Lubbock Con February 23-24. I stayed at his booth, got to interact with people, shot some photos for him and also some video. I have to say, it's so satisfying seeing someone I support follow their dreams. Ross gave me an opportunity to follow my dreams and I've kind of taken it as a personal mission to help my friends realize and achieve their personal goals. There is nothing better than being able to make money doing what you love.
So, now I give you a CALL TO ACTION (queue John Williams type fanfare)! Head over to his website and pick up a copy of Chicken Sheriff. It's a great story and it's kid friendly. Also make sure to follow his facebook page and instagram account. He's got a lot of work in his head and we want to support him. Check it out!!