Dye Wedding
Where it starts
It's amazing to me that I've known Trey and Abby for 5 years. I've known them since before they were dating. These last 5 years have held so many memories, creating a close and dear friendship I'll cherish the rest of my life. But did their cinematic career start with this wedding? Hahaha! Abby's didn't.
Acting Abby
I was in Praise Choir at LCU with Trey, but my first interaction with Abby happened to be for a short film we were producing, The Hostage. I asked Trey if he could play a part and little did I know Trey wasn't necessarily fond of the camera. Therefore, he opted for Abby to join us and she happily obliged without really knowing what she had gotten herself into…
You never see her face in the film, but she dies about 3 times when James goes on his killing spree. She said she had fun shooting, but being on a set can be a little intense and it's not for everyone. A few years later, we started producing ads for Brink Fleet starring Merkel Dergler himself. We asked Abby back, and she gladly obliged!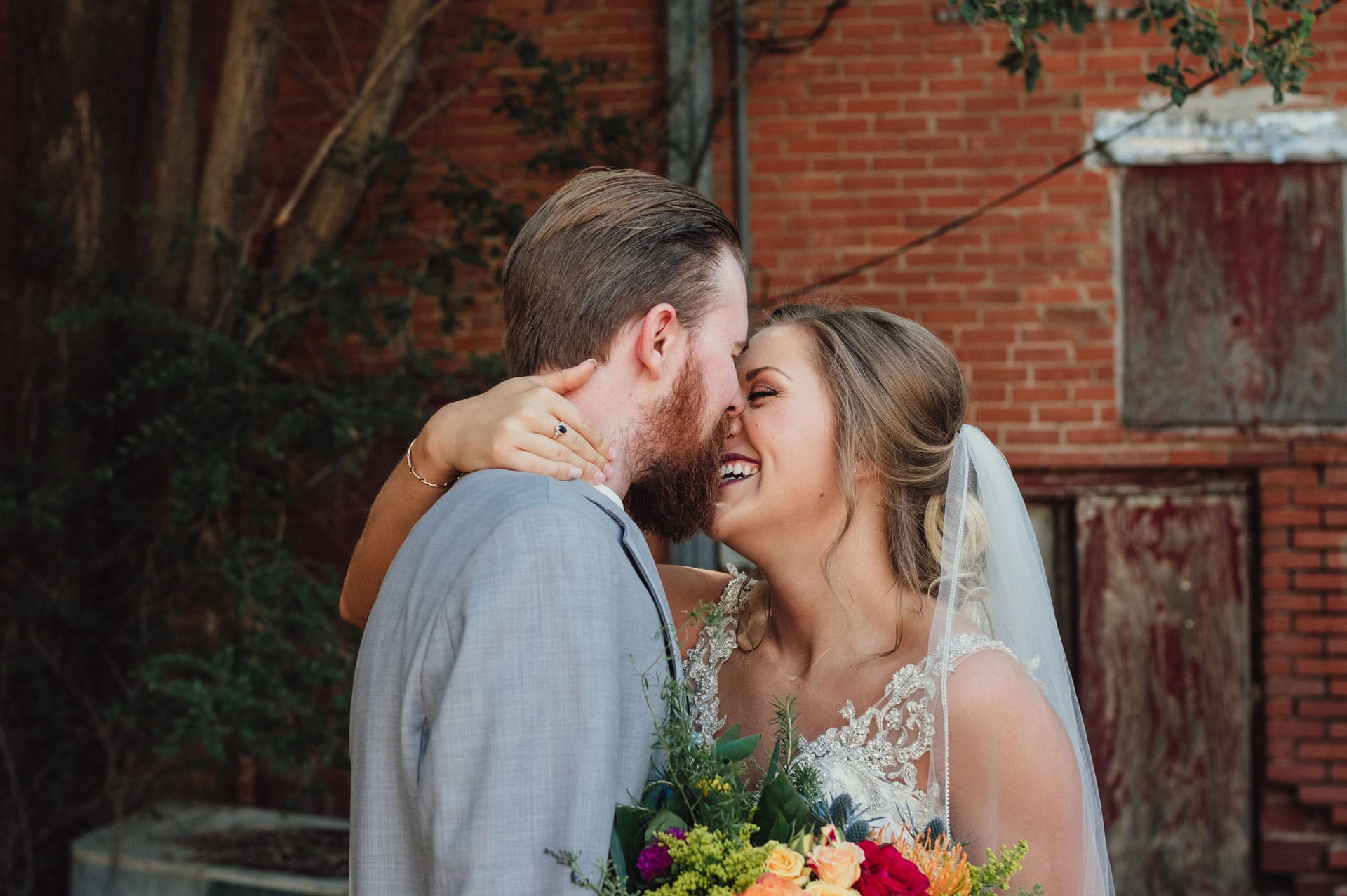 Huge shout out to Laryn Bellar Photography for letting us use her gorgeous images for this blog post! She was great to work with! Make sure to check out here website here!
The Wedding
This Blog isn't about those projects though, it's about their absolutely beautiful wedding day! Long before their engagement, Trey and Abby asked if we would shoot their wedding. For us, it was actually a very hard decision to make. On one hand, it's hard being a video professional because you don't get to experience the wedding as part of the wedding party or a guest. On the other hand, they are my two best friends and it's our gift to create compelling visual landscape to compelling stories. As you can see, we chose the visual landscape route. It took somewhere around 9 months of battling and inner turmoil for me to decide. I'll never regret the decision we made to capture this incredible day.
Le Chateau Venue
We arrived at Le Chateau Venue in Littlefield, TX at 9 am to get prepped and to figure out some interesting solutions for the backdrop to the ceremony while everyone else was rehearsing. A HUGE shoutout to Scott Johnson, Abby's dad, for figuring out how to stage the backdrop! We couldn't have done it without him and a couple of our own sandbags. Each moment we captured throughout the day was so incredibly special. The first looks would make you cry…  so grab a box of kleenex.
If you need tips on how to make a heartfelt ceremony, talk to Trey and Abby. It's unbelievable how much heart, soul, and pure love they poured into the ceremony. And the reception was just as amazing. If you've never heard Trey sing, you're missing out. Unfortunately, we can't post anything from the ceremony because of music copyright laws.
We haven't done weddings in years, because our commercial clients keep us busy. Therefore, we typically don't have to shoot on the weekends. The exception comes when your two best friends are getting hitched. You just pull out all the stops and rock the socks off the project!
We hope you've enjoyed this project post! If you're interested in keeping up with us on the day to day, head over to our facebook, twitter, Instagram, and youtube channel. 
Please leave us some feedback in the comments section!