Atlas Audiology – Motion Graphics Breakdown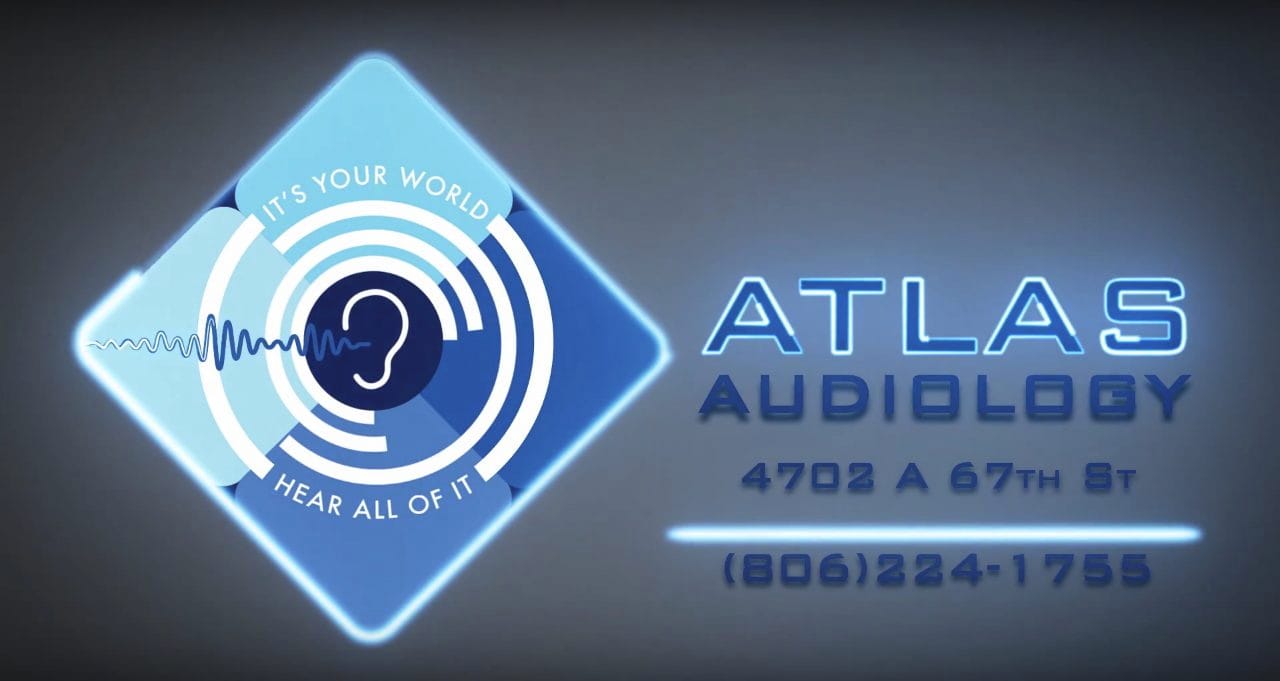 We have been cultivating new relationships and nourishing our longer relationships. You've probably seen our work for Alstrom Angels, a non-profit organization local to the Lubbock area. If you'd like to read more about that, click here. Out of our work with Alstrom Angels, we made good friends with one of the Alstrom Board Members, Gina Flores, owner of Atlas Audiology. Gina is so sweet and wonderful to work with and has expressed her interest in video production for her new venture of Atlas Audiology. We're in the process of getting that all panned out. Schedules, budgets, talent, scripts, shotlists, etc. In the meantime, I decided to work on the Atlas Motion Graphics.
I had a lot of fun with this process, because as soon as she handed us her card, I already had an idea for a flow and how I wanted it to animate. It was then a matter of figuring out how to animate what I wanted. After that, it was a process of how to sweeten up the overall animation and do something I hadn't done before. To this point, pretty much everything was done with native plugins in After Effects. Then, to give it a kick, I enlisted Video Copilot's Saber to do some cool lighting effects around the ATLAS and on the waveform coming out of the ear on the logo. Motion Graphics is a BIG part of our video production and we like to make graphic animations of which our clients are proud.
Hamil Bros Studios is a high quality video production company based in Lubbock, TX. Their work spreads throughout West Texas, Eastern New Mexico, and beyond.