Let's get… EQUAL
It's okay, I'm cringing at that heading too, and I wrote it! So this film is a LOT of fun! I remember seeing it at the Alamo Drafthouse in Lubbock. This theater is my preferred theater in Lubbock and I always pray that they get films I'm looking forward to. I think, right off the bat, The Equalizer really caught my eye, because it has this gorgeous, single-take introduction shot that opens the film.
The Denzel is REAL
Really? Two lame headings in a row? Yes, now shut up, I'm telling a story. Don't get offended, could you not tell I was quoting "The Princess Bride"? Moving along… This movie is really cool, based on the original 1985 TV show Starring Edward Woodward. I've never watched the show, so I can't really speak for it, but I feel like this modern rendition was very well done. The premise is essentially a nice older gentleman (Denzel) is living a basically normal life after the loss of his wife. When bad things happen to good people, he takes it upon himself to rectify the situation, serve justice, and right the wrongs.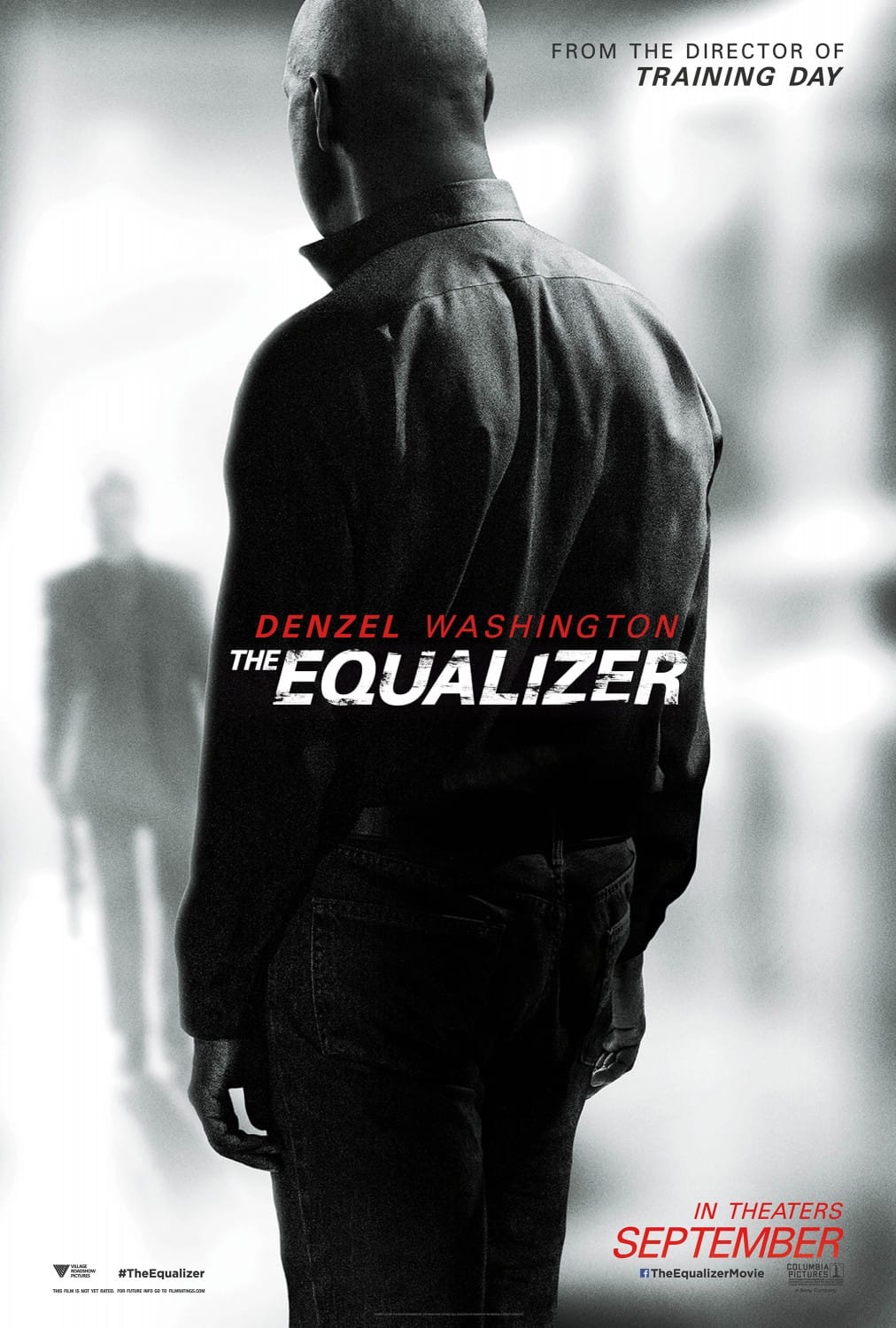 Who doesn't love a little fighting here and there?
One major aspect of this film that I LOVED was the fight choreography. Denzel is getting up there in years. I have all the respect in the world for him, and I love that the fight choreographer takes that into account. He's a guy with a past that you don't want to mess with, and he's already thought about 6 ways to kill you by the time he's shaken your hand. That's a pretty cool character, if I may say so myself. I think the importance of fighting in films is this question I always have "How do you kill someone how they haven't been killed before?" Now that may be a creepy question… But in movies, variety is the spice of life. I always love atmospheric kills in fight scenes. What I mean is our hero using the room or objects in the room to take care of the bad guys. In one particular scenario in this film, Denzel dismantles a room full of Russians with a couple of corkscrews and a shot glass. It's EPIC.
This film is a pretty typical action movie. A motivated story with lots of action. It's not ultra deep, but I love it all the same. So, if your weekend is looking a little bleak, find a copy of it. Borrow it from a friend, order it via the netflix mailer, etc. It's two hours of your life well spent!
Hamil Bros Studios is a high quality video production company based in Lubbock, TX. Their work spreads throughout West Texas, Eastern New Mexico, and beyond.